In memoriam: John Mendelsohn, M.D.
January 08, 2019
MD Anderson news release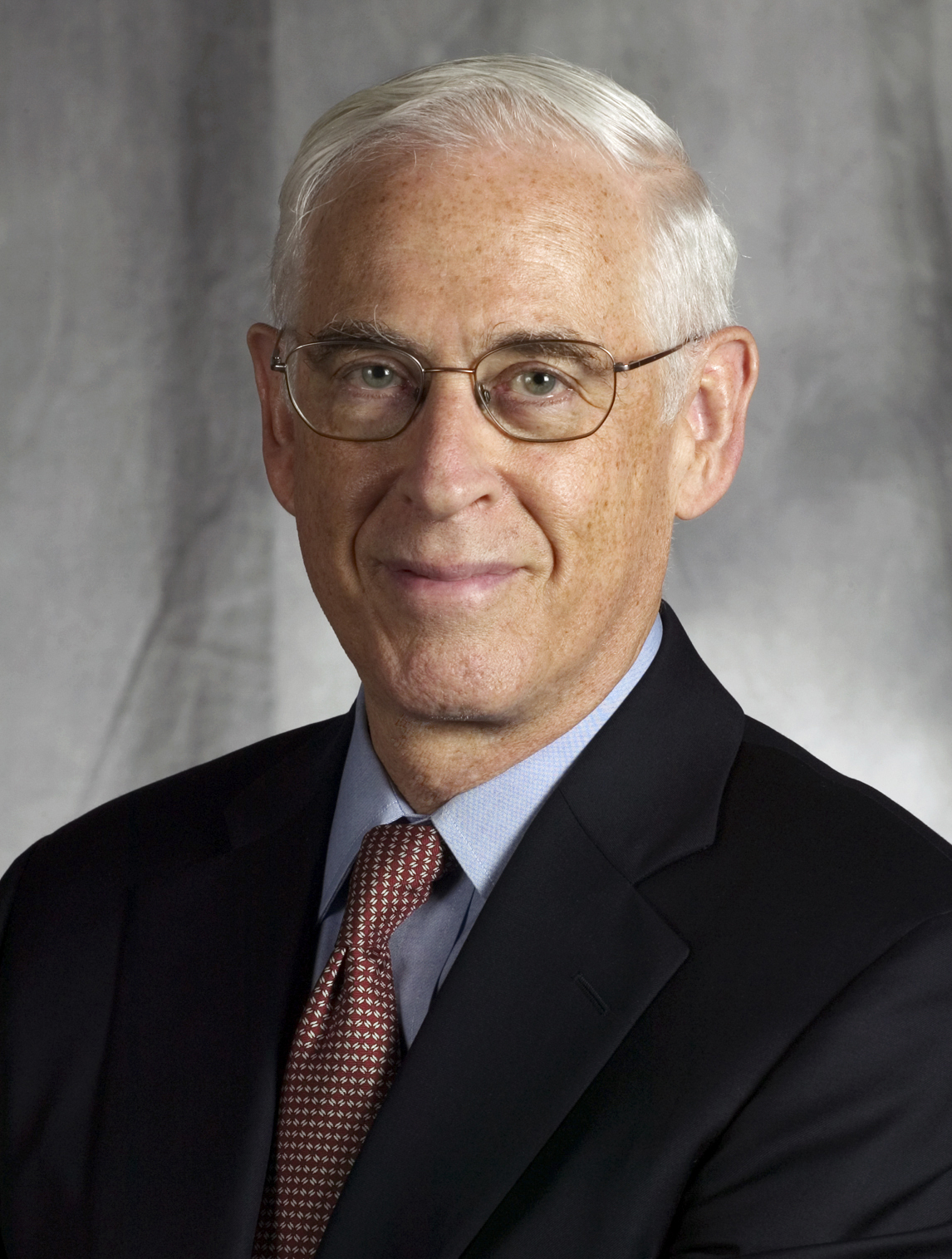 John Mendelsohn, M.D., president emeritus of The University of Texas MD Anderson Cancer Center, a GSBS faculty member, and scientist whose research helped pioneer a new type of cancer therapy, died Jan. 7 at his home in Houston. He was 82. The cause of death was glioblastoma, an aggressive form of brain cancer with which he was diagnosed 15 months ago.
Mendelsohn was the third president of MD Anderson, serving in that capacity from 1996 to 2011. During that time, he inspired significant achievements in research and patient care and directed substantial growth in staff, programs, facilities and philanthropy. During all of his last five years as president, MD Anderson was named the top cancer hospital in the "Best Hospitals" survey published annually by U.S. News & World Report. He retired from MD Anderson on Aug. 31, 2018.
"MD Anderson had the great fortune of being led by John Mendelsohn for 15 years, and the strides made under his direction were nothing short of remarkable," said Peter WT Pisters, M.D., president of MD Anderson. "In addition to impressive achievements, both as a scientist and as a leader, John was a role model and inspiration to so many. He has left an indelible mark on this world, and he will be fondly remembered and greatly missed."
After joining MD Anderson, Mendelsohn immediately strengthened the institution's focus on research-driven patient care, and he built a strong research program that emphasized the translation of scientific findings to improve patient care and prevention strategies. Under Mendelsohn's leadership, MD Anderson consistently received more research grants from the National Cancer Institute and conducted more therapeutic clinical trials to evaluate new treatments than any other comparable institution. MD Anderson also became a degree? granting institution that confers degrees in biomedical sciences and allied health disciplines, and it established research partnerships and formed teaching affiliations with institutions in Europe, the Middle East, Asia and South America.
Mendelsohn's legacy at MD Anderson also includes innovation in patient care and significant expansion of care and research facilities. When Mendelsohn took over as president, he toured the facility, yellow pad in hand, asking employees what they needed to excel in their work, and tracking patient experience from the first phone call through end of treatment. Innovations in care were both cultural and functional. He reorganized care around the patient rather than the department, enhancing collaboration with cross functional teams. He engaged employees in building a powerful culture around core values of "Caring, Integrity and Discovery," and he inspired all with the powerful tagline of "Making Cancer History."
During Mendelsohn's tenure, MD Anderson's revenue increased from $726 million to $3.1 billion, and its facilities grew from 3.4 million sq. ft. to 15.2 million sq. ft. The number of employees and patients served doubled and private philanthropy increased almost tenfold, with more than $2 billion raised.
Under his leadership, MD Anderson opened the Lowry and Peggy Mays Clinic; the 320-bed addition atop the Alkek Hospital; the T. Boone Pickens Academic Tower; the Proton Therapy Center; and the 126-room expansion of the Rotary House International Hotel. He also oversaw the creation of the Duncan Family Institute for Cancer Prevention and Risk Assessment in the Dan L. Duncan Building. In recognition of his many contributions, the John Mendelsohn Faculty Center was dedicated on Feb. 8, 2012.
The Mendelsohn family expressed their gratitude to the physicians and staff at MD Anderson as well as the home care providers who cared for Mendelsohn over the last 15 months. He is survived by his wife, Anne, their sons Andrew and his wife, Tina, of London, England; Eric and his wife, Isabel, of Summit, New Jersey; and Jeffrey of San Francisco; and eight grandchildren.
Those wishing to pay their respects to Dr. Mendelsohn are invited to attend a memorial service on Monday, Jan. 14, at 11 a.m. in the Lillie and Roy Cullen Theater at the Wortham Center, 501 Texas Avenue, Houston, Texas. If you plan to attend, please RSVP here: http://bit.ly/2RECviT.
Click here to read more about Mendelsohn's achievements and legacy.
This information from this story was provided by an MD Anderson news release.