Graduate School names inaugural Kopchick Fellows
March 08, 2018
Tracey Barnett
The University of Texas MD Anderson Cancer Center UTHealth Graduate School of Biomedical Sciences is proud to announce the inaugural recipients of the Dr. John J. and Charlene Kopchick Fellowships:
2018 Dr. John J. Kopchick Fellows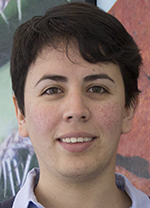 Barbara Diaz-Rohrer
Advisor: Ilya Levental, Ph.D.
Research project: Molecular Mechanisms of Microdomain-dependent Protein Trafficking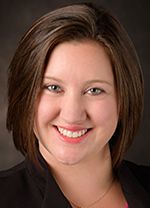 Rachel Dittmar
Advisor: Subrata Sen, Ph.D.
Research project: Driver Mutation Signatures and Exosomal Biomarkers in the Development of Pancreatic Ductal Adenocarcinoma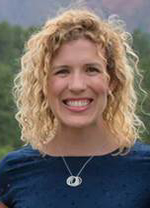 Marisa Hornbaker
Advisor: Sean Post, Ph.D.
Research project: hnRNP K: A Driver of Myeloid Malignancy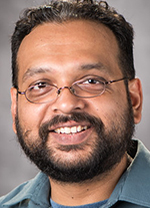 Lalit Patel
Advisor: Dean Michelle Barton, Ph.D.
Research project: Recurrent Tissue-Specific DNA Lesions Cause TRIM24 Overexpression in Human Solid Tumors Through trans-Effects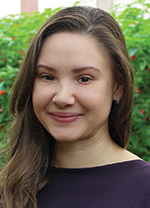 Sara Siegel
Advisor: Hung Ton-That, Ph.D.
Research project: Mechanism of pilus hijacking and adherence by the coaggregation factor CafA in Actinomyces oris

Elisa Vesely
Advisor: Mike Lorenz, Ph.D.
Research project: RNA sequencing of phagocytosed Candida albicans reveals new virulence determinants
2018 Charlene Kopchick Fellow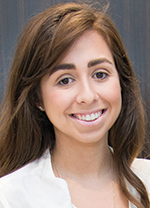 Marimar de la Cruz Bonilla
Advisor: Helen Piwnica-Worms, Ph.D.
Research project: Elucidating the Role of Fasting in GI Radioprotection: Applications in a Pre-Clinical Pancreatic Cancer Model
These fellowships are funded through a generous $10.5 million endowment established by alumnus John J. Kopchick, Ph.D., and his wife, Charlene. Read about more about this gift here.
The Dr. John J. Kopchick Fellowships are awarded to six students who demonstrate exceptional character, extracurricular leadership, research excellence and scholarly merit. Each fellowship provides $7,500 directly to the student and an additional $7,500 to support their research and training. These fellowships may be renewed for a total award period of up to two years.
The Charlene Kopchick Fellowship is awarded to a GSBS student who demonstrates unique characteristics beyond merit and financial need. Such characteristics may include but are not be limited to first-generation college graduates entering graduate research; students who exhibit exemplary personal character; uniqueness of background and culture; strong work ethic; perceived leadership qualities and an enthusiastic scientific curiosity. These fellowships will be in the amount $8,250 of direct aid to the student and an additional $8,250 to support the student's research and training. This is a one-time award to the student and is not renewable.