Court named 2018 Darlington mentor award winner
August 22, 2018
Tracey Barnett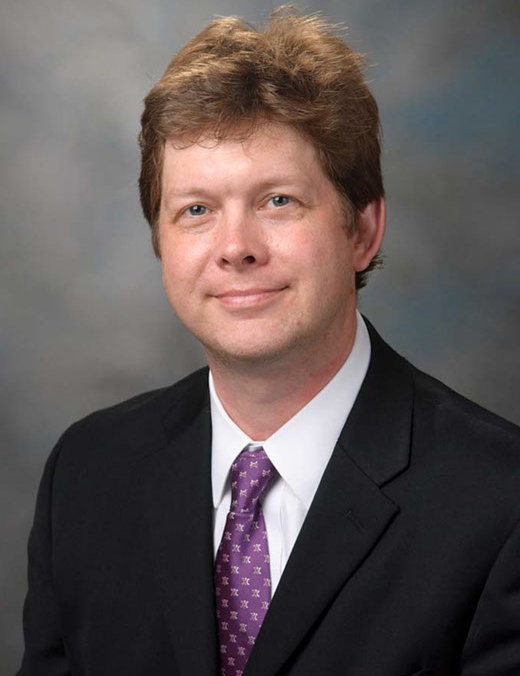 The University of Texas MD Anderson Cancer Center UTHealth Graduate School of Biomedical Sciences faculty member Laurence Court, Ph.D., is the recipient of the 2018 Paul E. Darlington Mentor Award for GSBS Faculty.
Court is an associate professor in the Department of Radiation Physics at The University of Texas MD Anderson Cancer Center and is affiliated with the GSBS Program in Medical Physics. He has been a GSBS faculty member since 2010.
His research group works on two research topics: the development of automated treatment planning tools, with the goal of improving access to radiotherapy across the world, and the extraction of information from medical images to improve clinical decision making.
During his time at the Graduate School, he has advised 18 students including 14 Ph.D.s.
He is also a member of the American Association of Physicists in Medicine (AAPM) and the American Society for Radiation Oncology (ASTRO).
"I am honored to receive this award— and am very grateful to the many students and colleagues who have willingly survived my evolving attempts of mentorship," said Court.
The Darlington award provides an honorarium of $2,000 and recognizes a current faculty member who has made an exceptional impact, as a mentor, on both students and faculty. It was created to honor Paul Darlington, Ph.D., former GSBS Associate Dean. The award will be presented to Court at this year's Lab Coat Ceremony on Friday, September 21.