Ramirez-Peña receives NCI Cancer Prevention Fellowship
May 14, 2018
Tracey Barnett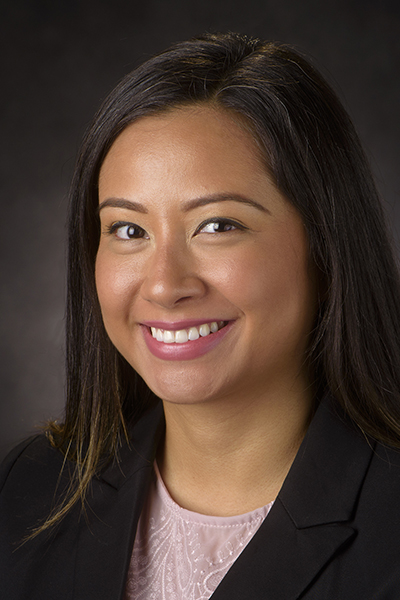 The University of Texas MD Anderson Cancer Center UTHealth Graduate School of Biomedical Sciences student Esmeralda Ramirez-Peña has received a Cancer Prevention Fellowship (CPF) from the National Cancer Institute, the government's principal agency for cancer research and training.
"The more I learned about this fellowship, the more I excited I became imagining the opportunity to become a CPF fellow," said Ramirez-Peña. "I spent several weeks contacting the leadership of the program to understand if it was a good fit for my career goals and for someone with my basic science background. I also spoke to many previous fellows and they all spoke very positively about their experience and how it opened many doors for them in their current roles."
The fellowship will support Ramirez-Peña's postdoctoral research for four years and fund an 11-month Master's of Public Health in epidemiology at Johns Hopkins Bloomberg School of Public Health.
"After the completion of my MPH, I will have some time to decide which lab and research project I want to work in, " said Ramirez-Peña. "I am interested in the area of biomarker development and racial disparities in metastatic breast cancer outcomes."
Ramirez-Peña spoke about her experience getting this fellowship at a seminar hosted by the school's Office of Career Development at the Graduate School on April 18.
"Esmeralda was very proactive about her individual development plan (IDP) and I'm thrilled to see her efforts and the time she spent on preparing and implementing her career plan has paid off by successfully securing such a prestigious fellowship," said Sina Safayi, Ph.D., assistant director, GSBS Office of Career Development.
Ramirez-Peña will be graduating on May 19 with a Ph.D. in Genes and Development. Her advisor is Sendurai Mani, Ph.D.
"Participating in the Translational Molecular Pathology's Interdisciplinary Translational Education and Research Training Program (iTERT) exposed me to multiple areas in cancer prevention and counseled me with strategic career guidance. Having a strong relationship with mentors that cared about my career goals was key to my successful application."
To learn more about all the career development resources at the Graduate School, visit gsbs.uth.edu/career-development/