Call for faculty nominees for inaugural Oldham award
February 27, 2018
Tracey Barnett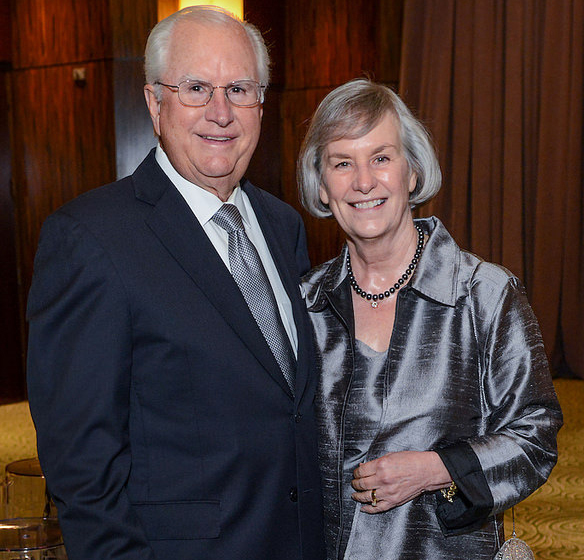 The University of Texas MD Anderson Cancer Center UTHealth Graduate School of Biomedical Sciences is proud to announce the call for the inaugural D. Dudley and Judy White Oldham Faculty Award. This honor will recognize an exceptional faculty member who consistently demonstrates excellence in service and leadership. The recipient will receive a $4,000 cash prize, a commemorative plaque and give a brief speech to the graduating class at the 2018 Commencement Ceremony.
As avid supporters of the Graduate School, the Oldhams, pictured above, established this award to show their appreciation for the school's dedicated, hardworking volunteer faculty members who train the next generation scientists.
Both students and faculty are invited to submit nominations by completing this nomination form. You will be asked to describe how the nominee demonstrates service and leadership at the Graduate School. Contributions may include:
Educational innovations
Leadership of education programs and initiatives
Impact on training at the program or school level
Guidance of faculty peers on graduate mentoring
Enhancements in the training of underrepresented students
Career guidance
Publications on graduate education
Submission deadline: Friday, March 9, 5p.m.