Hung named 2018 McGovern teaching award winner
April 05, 2018
Tracey Barnett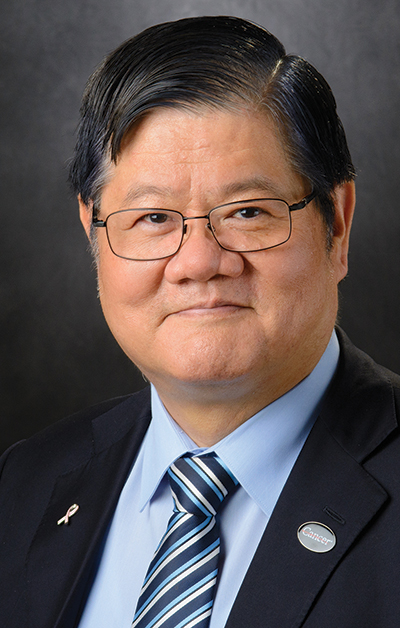 Students from The University of Texas MD Anderson Cancer Center UTHealth Graduate School of Biomedical Sciences selected Mien-Chie Hung, Ph.D., as the recipient of the 2018 John P. McGovern Award for Outstanding Teaching.
Hung is a professor and chair in the Department of Molecular and Cellular Oncology at the MD Anderson Cancer Center. He has been a faculty member at the Graduate School since 1986 and he is affiliated with the GSBS Program in Cancer Biology.
His laboratory is currently studying three themes in cancer research: discovering of novel functionality of epidermal growth factor receptor (EGFR) family; identifying crosstalks of signal pathways/networks in cancer cells and tumor microenvironment; and understanding mechanism of immune checkpoint therapy and develop novel immunotherapy.
Hung has received several honors during his career including Sowell-Huggins Professorship in Cancer Research in 2011 and The University of Texas System Board of Regents' Outstanding Teaching Award in 2017. He has previously received the McGovern teaching award in 1990, 1993 and 1999.
"I was extremely fortune to be a researcher and an educator, two best jobs I have ever had," said Hung. "Last year, I was an awardee of Regents' Outstanding Teaching Awards by the University of Texas System. It felt humbled to be recognized by my peers. But this John P McGovern Award for Outstanding Teaching truly has very special meaning. I feel so proud that I was selected by students nearly 20 years later."
He will receive this year's award at the GSBS Commencement Ceremony on Saturday, May 19.