Swindell promoted to GSBS Associate Dean
September 06, 2018
Tracey Barnett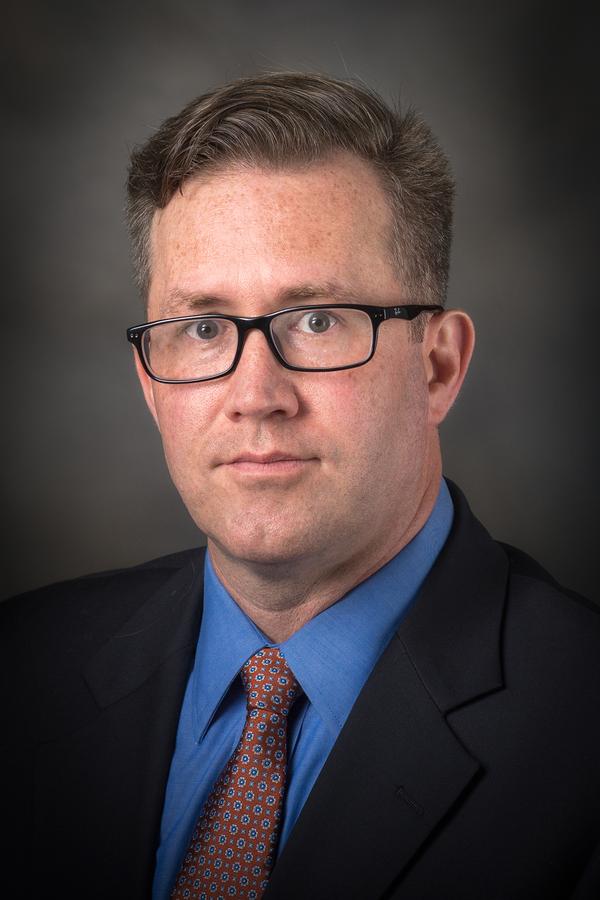 The University of Texas MD Anderson Cancer Center UTHealth Graduate School of Biomedical Sciences is proud to announce the promotion of Eric C. Swindell, Ph.D., from assistant dean to associate dean of graduate education, effective immediately.
Swindell joined the Graduate School in 2015 to lead the Foundations of Biomedical Research class, commonly referred to as the Core Course. This 14-week course gives incoming first-year students a foundation of science and research skills that will help them succeed in their individual programs.
In his new role, Swindell will continue to direct curriculum, including the Core Course and the Scientific Writing Course, and will manage the GSBS Office of Admissions and Graduate School specific accreditation.
Following postdoctoral training at Massachusetts Institute of Technology and Baylor College of Medicine, Swindell joined the McGovern Medical School faculty as an assistant professor in 2008. He received his undergraduate degree in Microbiology from The University of Texas at Austin and his Ph.D. from the Biochemistry Program at Baylor College of Medicine.
"I am excited to be taking on additional responsibilities in the Graduate School and will work diligently to ensure that GSBS continues to admit top quality students into our Ph.D. and M.S. programs," Swindell said.