Giving to the GSBS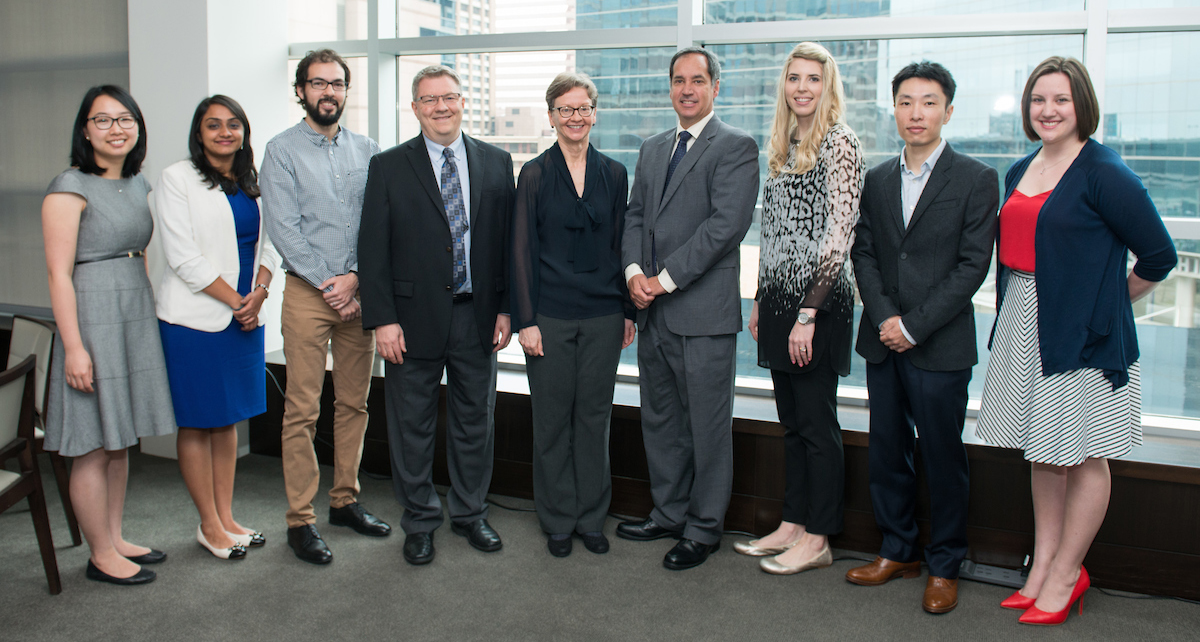 MD Anderson UTHealth Graduate School equips the researchers of tomorrow with the education and training to turn discovery into life-saving solutions. From advanced cancer treatments to breakthroughs in heart surgery inventions, our students work with world-renowned faculty to use their education to improve lives around the world; won't you join them in that pursuit?
Click here to learn more about GSBS scholarships, fellowships, and award recipients.
Here are several ways you can make a difference:
Deans' Excellence Fund, which provides support to a diverse set of strategic initiatives and allows the GSBS Deans to strengthen the school's highest priorities. This may include student scholarships and fellowships or research funding.


A named endowed scholarship (named for yourself, favorite family member, or scientist, for example) may be created with as little as $25,000; a fellowship for $50,000; a Legacy Award $100,000 and a Discovery Fellowship team through a four-year current use commitment of $336,000 or a $1,872,000 endowment.


To fund an endowed faculty fellowship, for instance, it takes $100,000--but this and the other gifts may be paid over a five-year period. A professorship is named with a $250,000 endowment and approved by the Texas Board of Regents, a distinguished professorship with a $500,000 commitment and a chair or distinguished chair may be established for $1,000,000 or $2,000,000 respectively. The new GSBS Synergy Fellowship funding opportunity focuses on research progress for a specific disease or area of focus. A synergy fellowship is a $42,000 commitment/year to cover the total annual expenses of one graduate trainee. And an endowment for this type of fellowship supporting a graduate trainee in perpetuity is $936,000.


All gifts at any scale and to any category will be acknowledged, are tax deductible, may be accomplished through an estate or will, may be matched by a corporation to enhance the value of your gift, may be used for memorial gifts to honor a favorite faculty, family member or friend with a notice sent to inform the family of the honor (not the amount) of your gift.
Consider a charitable gift annuity to increase your retirement earnings! What better way than by a gift to support, encourage and reward students who will become the scientists of tomorrow – our knowledge generators of the future.


---
For more information on the Office of Development, please email.
---
GSBS Scholarships and Fellowships

---
Graduate School receives $10.5 million gift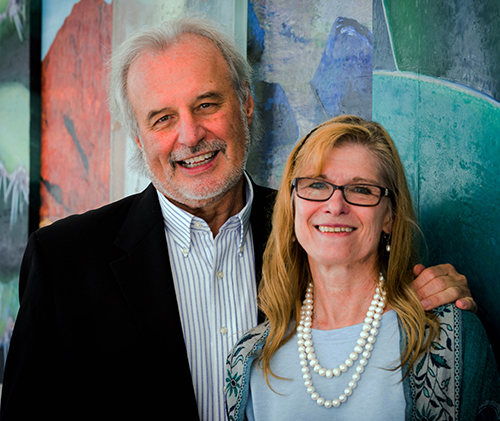 Just as he has changed the lives of people suffering from a devastating genetic disease, molecular endocrinologist John J. Kopchick, Ph.D., and his wife, Charlene, of Athens, Ohio, are paving the way for future scientists to do the same with a transformative $10.5 million gift to The University of Texas MD Anderson Cancer Center UTHealth Graduate School of Biomedical Sciences. Learn more about the Kopchicks and their gift here.
To spur future breakthroughs, the Kopchicks' gift will fund up to 15 student fellowships at the MD Anderson UTHealth Graduate School, where John Kopchick received his Ph.D. in 1980 and launched an illustrious career. The fellowships will accelerate the school's continued success in educating medical trailblazers.
"My success is dependent on something special, and that something special was my education at the Graduate School of Biomedical Sciences. It is nice to give something back," said John Kopchick, who received the Rosalie B. Hite Fellowship during his time at the MD Anderson UTHealth Graduate School.
Charlene Kopchick, assistant dean of students for campus involvement at Ohio University, is equally passionate about student education. She and her husband are the first in their respective families to go to college.
"There is a statement about giving forward and for me that is important. Had John not gotten scholarships to come here, we wouldn't be where we are," said Charlene, adding that the fellowships will help students who are in need of financial assistance to achieve their dream of a graduate medical school education.
_____________________________________________________________________________________________________________________
Making a Difference…Giving News
Russell and Diana Hawkins Family Foundation Discovery Fellowship in Neurodegenerative Disease
These fellowships are funded through a generous gift of $260,000 gift over five years from Russell and Diana Hawkins, the largest individual benefactors to GSBS, to date. The Hawkins' Discovery Fellowships support biomarker research for its first emerging area. Research by Hawkins Discovery Fellows generates new data and breakthroughs that better position the teams' research to be highly competitive for significant new National Institutes of Health and other extramural funding.
---