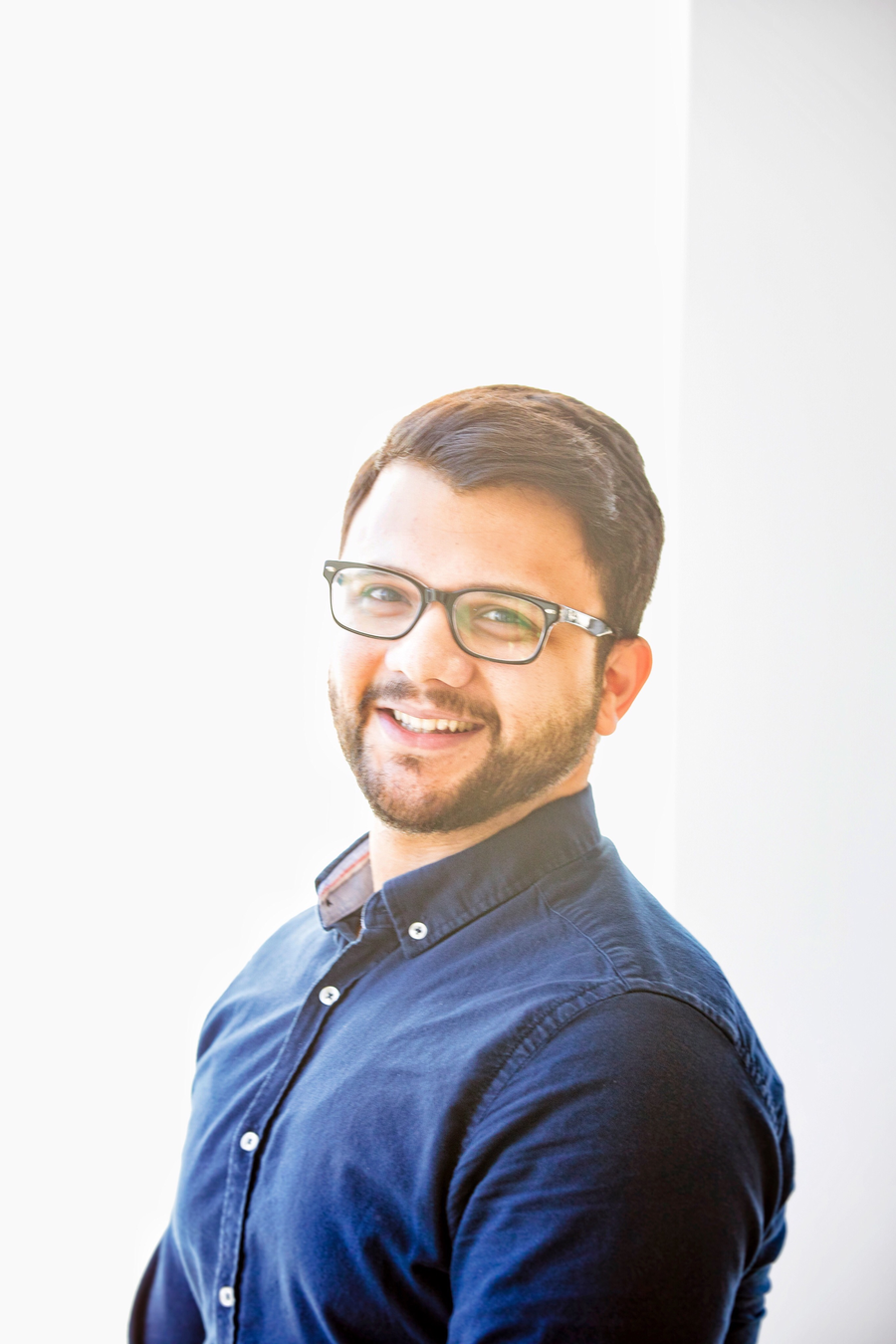 Dr. Sushrut Kamerkar
PhD in Cancer Biology Awarded May 2017
Advisor: Raghu Kalluri, MD, PhD
Sushrut Kamerkar started his Ph.D. in the Fall of 2012, after completing his Bachelor's degree in Biotechnology, from the University of Nebraska. He joined the lab of Dr. Raghu Kalluri, in the Department of Cancer Biology, to pursue his interest in drug discovery and development in oncology. He began by investigating nano-sized vesicles shed by cells ('exosomes'), and studied their properties as possible drug delivery vehicles. As part of his Ph.D. thesis research, he engineered exosomes to harness their drug delivery potential in the treatment of pancreatic cancer. His work focused on targeting mutant KRAS, a frequent alteration found in patients with pancreatic cancer, and which is often referred to as 'undruggable'. His work showed that exosomes were able to home in on pancreatic cancer cells, and when loaded with small interfering RNA against KRAS, were able to release their cargo and suppress KRAS expression. These studies lead to the development of pre-clinical trials using multiple mouse models of pancreatic cancer. Treatment of these mice with the engineered exosomes controlled their disease progression and increased their lifespan considerably. The findings were reported in Nature in 2017.
With the training and expertise Sushrut received for his dissertation studies, he was offered the opportunity to work in Industry, where he hopes to transition his work on exosomes biology to the clinic. He joined, as a Scientist, at Codiak Biosciences (Codiak) in July 2017. Codiak Biosciences is working on harnessing the potential of exosomes, to create a new class of therapeutics for the care of patients with various ailments including cancer. As part of this team, Sushrut will work on applying the knowledge he gained during his Ph.D. training and engineer a new platform of therapeutics that will accelerate the evolution of modern medicine.
List of awards:
Recipient of the 2017 Alfred G. Knudson, Jr., Outstanding Dissertation Award
Cancer Biology Program MDACC/GSBS Best Poster Travel Award 2015 and 2016
Publication:
Exosomes facilitate therapeutic targeting of oncogenic KRAS in pancreatic cancer.
Kamerkar S, LeBleu VS, Sugimoto H, Yang S, Ruivo CF, Melo SA, Lee JJ, Kalluri R.
Nature. 2017 Jun 22;546(7659):498-503. doi: 10.1038/nature22341. Epub 2017 Jun 7.
PMCID: PMC5538883