Summer Biomedical Academy 2021 is going Virtual!
When: July 12-23, every other day, 1-4 pm
Application deadline: Saturday, May 15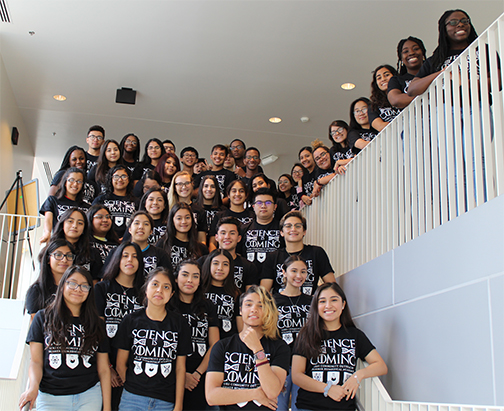 ---
Summer Biomedical Academy (SBA) is an event hosted by the Community Outreach Program to expose high school juniors and seniors to a variety of careers and research areas in the biomedical sciences. Students will have hands-on experiences led by graduate students and faculty from MD Anderson Cancer Center and the UTHealth Science Center at Houston. Areas of study include neuroscience, microbiology, developmental biology, genetics, forensic science, anatomy and physiology, cancer, immunology, and medical physics.
---
Applicants will need to write a 250-500 word personal statement, explaining what they hope to gain from this experience. The students will have the option of submitting a letter of recommendation from a STEM teacher and an additional statement to describe any disadvantages they may have had that limited their learning of science.
---
---
See what SBA participants had to say about their experience:
---