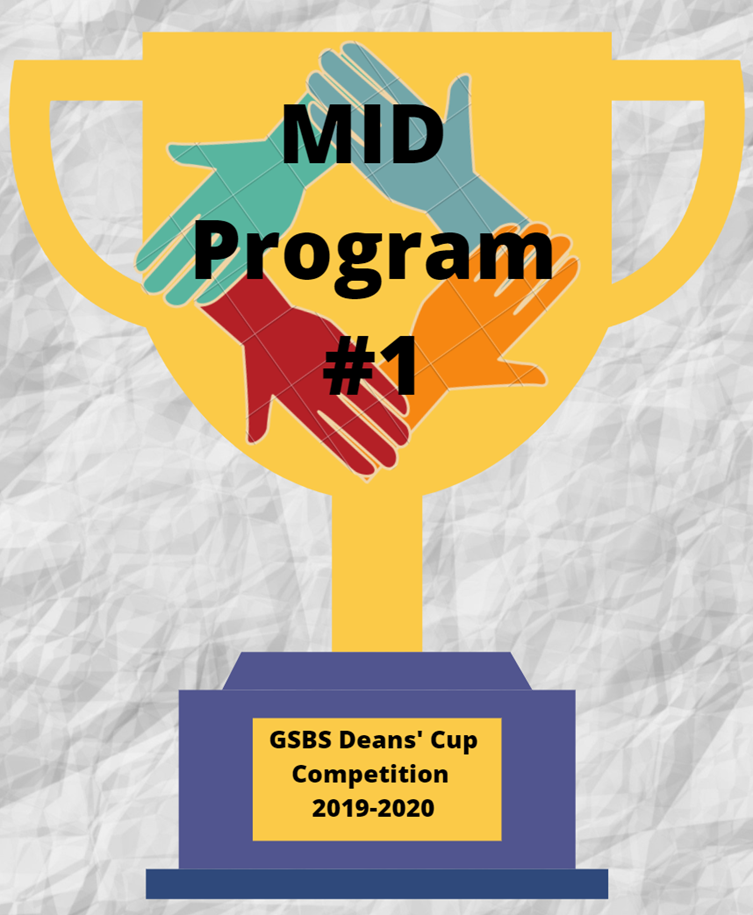 The Microbiology and Infectious Diseases Program is the 2019-2020 Deans' Cup winner!
Deans' Cup is an annual community service competition among GSBS graduate programs, organized by the Outreach Program. We host several volunteering opportunities throughout the year, and by the end of the spring semester, the program with the highest percentage of student/faculty participation wins the Deans' Cup. First-year students are also encouraged to participate and can indicate a program of their choosing, or be considered part of the "First-Year Students" team. Friends, family, and lab mates are all welcome to participate and will count toward the final tally! This is a great opportunity to give back to our community and meet students and faculty throughout GSBS.
---
---
As a rolling competition for the 2020-2021 Deans' Cup, the GSBS Community Outreach Group is asking students, faculty, and staff to collect Box Tops for Education! This initiative supports Houston-area schools and local STEM programs. (Flyer for competition)
Here's how you can participate:
USING THE BOX TOPS FOR EDUCATION APP
• Download the app from BTFE.com and create a username
• Choose a Houston-area school or you can select Outreach's sponsored school: Woodson PK 5 School
• Click "Scan" and scan your receipts
• Email a screenshot of "My Earnings" to outreachboxtops@gmail.com at the end of each semester to make your participation count!
Find a list of affiliated products at www.boxtops4education.com/Participating-Products-Page
GSBS Community Outreach will tally Box Tops quarterly, so don't forget to submit!