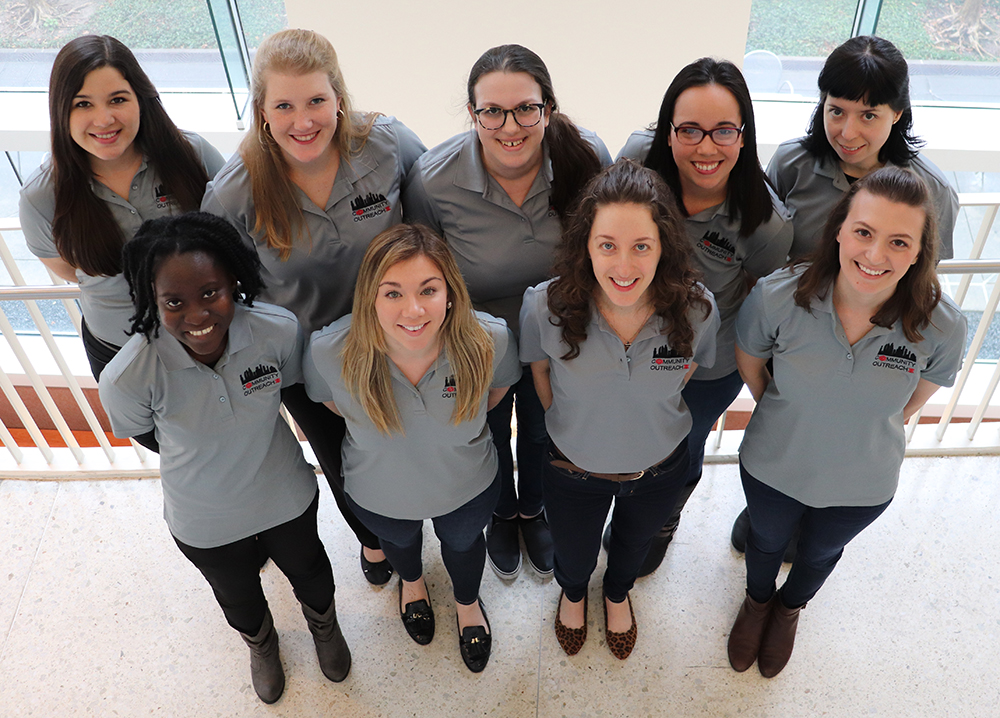 ---
About Us

We are a student-run organization, parented by MD Anderson Cancer Center UTHealth Graduate School of Biomedical Sciences, that aims to help serve the Houston community by increasing science understanding and awareness to make a better future.
We organize and coordinate a wide range of outreach activities with the community, including but not limited to, science fairs, career fairs, science lectures/demonstrations, MD Anderson and UT Health lab tours, and more! If you would like to organize an event with us, please see our 'contact us' page.
Want to learn more about Community Outreach? Check out our Bylaws!
---
Goals of Community Outreach
Encourage and improve student interest and performance in science

Support teachers and educational programs in science

Provide GSBS students with the opportunity to learn valuable teaching skills

Provide a useful service to the community

---
Officers and Coordinators