Science Night: January 25, 2020
Join the Outreach Program for an evening of learning and fun at Science Night!
Flyer (English) Flyer (Spanish)
When: January 25, 2020 from 2:00 – 5:00 p.m.
Where: South Campus Research Building II, Rooms 1- 6 located at 7435 Fannin Street Houston, TX 77054
Cost: This event is FREE!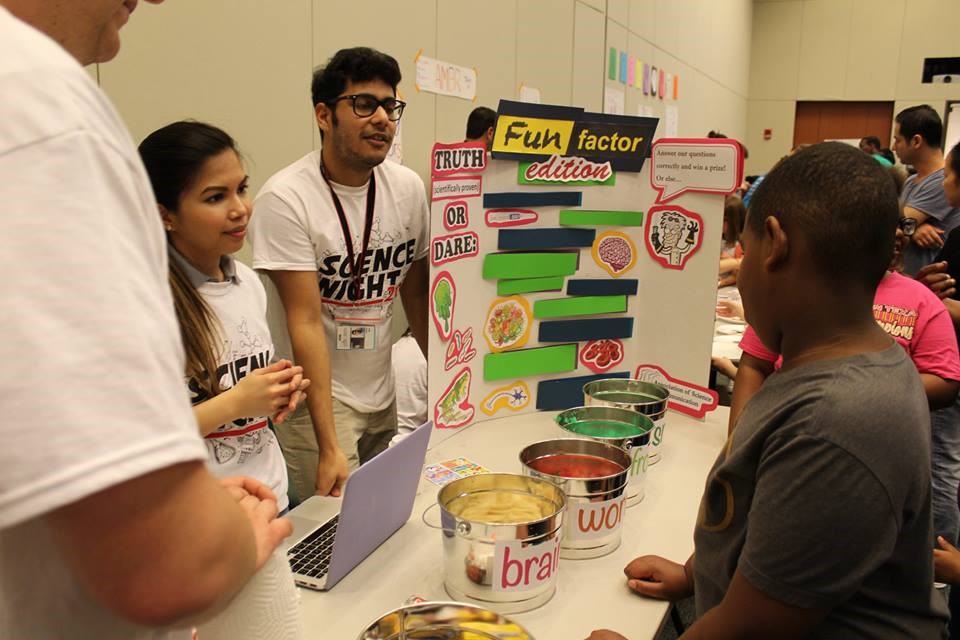 Frequently Asked Questions:
What is Science Night?
Science Night is a FREE event hosted by the Outreach Program each year for children ages 5 to 12 and their families. Children are invited to partake in hands-on activities and demonstrations planned by students, faculty, and staff from the MD Anderson Cancer Center and the UTHealth Science Center at Houston.
How can I get involved with Science Night?
If you are a student, faculty member, or staff at MD Anderson Cancer Center or UTHealth Science Center at Houston you can volunteer to host a table with an interactive activity, demonstration, or lesson at Science Night. Each table is responsible for creating their own activity and finding volunteers to staff their table. Please contact Outreach at gsbs_outreachprogram@uth.tmc.edu to host a table.
Anyone in the Houston area is welcome to get involved in the event by bringing their children to Science Night!
What ages is this event geared toward?
While this event is geared toward children ages 5 to 12, both younger and older children have enjoyed Science Night! Children of all ages are welcome!
Do we need to register ahead of time?
No, Registration is NOT required to attend. Our volunteers will be at the front desk to greet you.
What is the cost of attending this event?
This event is FREE to everyone!
Are there food and beverages on site?
Food and beverages will NOT be available on site.
Can transportation be provided for this event?
We regret that the Outreach Program does NOT have the resources to provide transportation to this event.
Is there on-site, self-parking at this event and is parking free?
Yes, there is onsite self-parking for this event and parking is FREE!
---
Red Pin (Next to SCRB 1 on Map): Science Night Entrance to SCRB II
Yellow Star: Location of FREE parking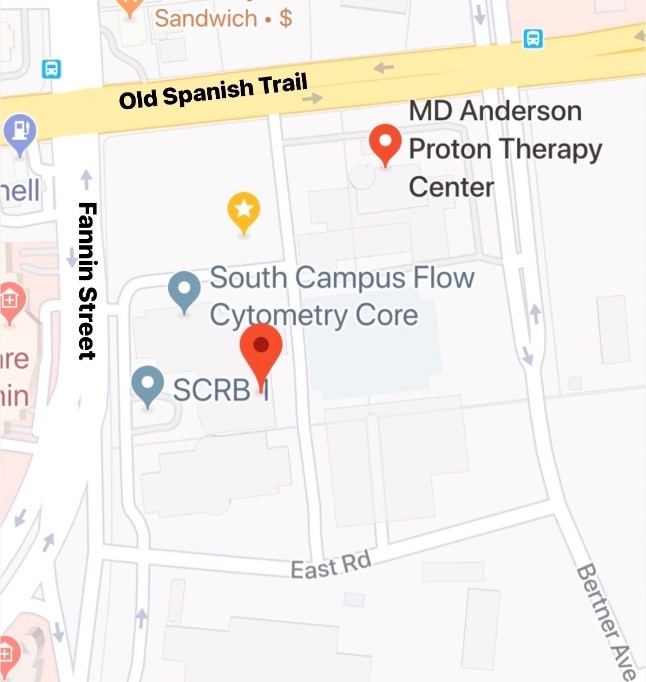 Should you have any other questions, please feel free to contact us at: GSBS_OutreachProgram@uth.tmc.edu.