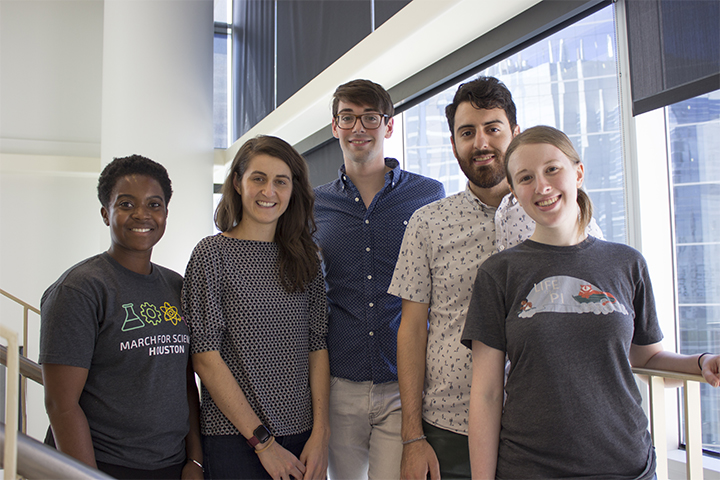 Mission: The Lesbian, Gay, Bisexual, and Transgender (LGBT) Student Alliance at the Graduate School of Biological Sciences (GSBS) has as its purpose to serve the needs of the lesbian, gay, bisexual, transgender, and queer students at GSBS and foster community both among LGBT students and straight students. We will fulfill this mission through educational outreach regarding issues affecting LGBT students and community service, as well as by providing a safe space for all GSBS students.
Contact us: gsbs.lgbtsa@uth.tmc.edu
Officers:
President: Mikey Clowers
Vice President: Ryan Nini
Coordinator: Sarah Lach
Coordinator: Alexis Mobley
Coordinator: Hannah Savage
Events:
Throughout the year, we host both community service events and regular social hours. Check back soon for our next event!