Dr. Junichi Iwata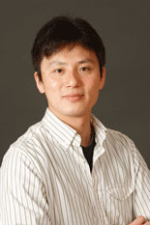 Regular Member
Assistant Professor
The University of Texas Health Science Center at Houston
School of Dentistry
Department of Diagnostic and Biomedical Sciences
The aim of my laboratory is to understand the cellular and molecular mechanisms in craniofacial birth defects and diseases such as cleft palate and xerostomia. Specifically, we are working to characterize the cell signaling network and dynamic system of protein turnover that directs craniofacial disorders, using multidisciplinary approaches including mouse genetics, genomics, proteomics, biochemistry, and molecular biology. The following research projects are ongoing in my laboratory.
Role of cellular metabolism during development and diseases
Cellular metabolic aberrations result in craniofacial deformities in humans and mice. The majority of cells in the craniofacial region are derived from cranial neural crest (CNC) cells, which is a multi-potent cell population that gives rise to a variety of different cell types. CNC cells are more sensitive to metabolic aberrations than those of other regions during embryogenesis. Our aim is to identify gene mutations and protein modifications related to craniofacial disorders and provide the basis for tests aimed at identifying higher-risk persons.
Role of autophagic machinery in development and diseases
Autophagy is an evolutionarily conserved bulk-protein degradation system. This process is crucial for the removal and breakdown of cellular components such as damaged proteins and aged organelles. Autophagic activity is altered in various diseases and birth defects in humans and mice. An understanding of the manner in which autophagy is regulated is critical for understanding normal craniofacial development as well as congenital malformations. Our aim is to identify the molecular regulatory mechanism of autophagic machinery related to developmental defects and diseases.
Contact Information
Phone: 713.486.2641
Email: junichi.iwata@uth.tmc.edu
Office: BBS 4208
Education:
D.D.S. - Kyushu University - 2000
Ph.D. - Kyushu University - 2004
Programs:
Faculty is Currently: