Dr. Francois X. Claret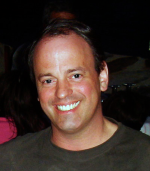 Regular Member
Associate Professor
The University of Texas MD Anderson Cancer Center
Department of Systems Biology
Research Interests:
Translational oncology
Cell signaling and Cell Cycle Control
MicroRNAs in drug resistance
Animal models of cancer
My translational oncology research focus is on understanding the molecular basis of cancer, especially identifying the cell signaling that leads to oncogene activation and cell cycle dysregulation. The long-term goal of our research is to identify novel targets that can be translated into new therapeutic approaches for cancer patients. Our lab is dedicated to the identification and characterization of cell cycle regulatory pathways and identification of over-activate signaling pathways that play a role in the transition from normal to malignant cells. I have conducted pioneering research on cell signaling and cell cycle control, in particular, research on the relationship between oncogenes and therapeutic resistance. My laboratory discovered Jab1/Csn5(COPS5) oncogene, a negative regulator of the cell cycle inhibitors p27 and p57, and provided the first evidence of its role in promoting cell proliferation and tumorigenesis and its association with poor outcome in invasive breast cancer, hepatocellular carcinoma, and other tumor types. We further demonstrated the intriguing roles of Jab1 in regulating genomic instability and DNA repair. We identified Src/Stat3 pathways as an upstream activator of Jab1 and reported how microRNAs regulate this process.
We apply multiple approaches to integrate information from across different data platforms, e.g., cancer genomics (The Cancer Genome Atlas), epigenomics (microRNA profiling), molecular biology, and proteomics (RPPA), using new bioinformatic tools. We integrate functional and clinical data in order to identify major signaling pathways that are disturbed in individual cancers and define specific interventional points/nodes for targeted therapies/drugs that could be the basis for individualized treatment strategies.
My current research focuses on the molecular determinants of therapeutic resistance to Her2-targeted therapies for breast cancer, the development of new therapeutic strategies involving microRNAs to combat drug resistance and radiation resistance, the characterization of predictive markers and signatures for treatment response, and the development of genetically engineered mouse models to explore mechanistic and novel targeted therapeutic approaches.
Students rotating in the Claret laboratory would experience:
Knowledge

in translational oncology and targeted therapies (HER2-positive breast cancer, lymphoma)

Using different platforms

, bioinformatic tools (e.g. TCGA/cBioPortal for Cancer Genomics); Wet-Lab (molecular biology techniques, cell based assays, microRNAs, CRISPR/Cas9, lentivirus etc…) with animal models of cancer (GEM/transgenic mouse models, Xenografts)

Mechanisms

: Protein Stability, Ubiquitination, Neddylation, Autophagy, Expression Profiling (RNAs, miRNAs, proteins), Gene regulation through microRNAs

Develop critical and creative thinking

, designing research experiments, writing and presentation skills in a very friendly environment
Contact Information
Phone: 713.563.4204
Email: fxclaret@mdanderson.org
Office: MDA Z5.3028 (Unit 1058)
Education:
Ph.D. - University of Lausanne - 1993
Programs:
Faculty is Currently: