Dr. Rebecca M. Howell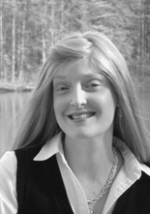 Regular Member
Associate Professor
The University of Texas MD Anderson Cancer Center
Department of Radiation Physics
The research in my laboratory is directed at determining peripheral organ dose from radiation therapy. Projects could involve clinical Medical Physics specifically relating to the Head and Neck service within the division of Radiation Physics. In addition, a student could potentially work with me on one of the ongoing research projects relating to out-of-field dose measurements and/or computations.
Current projects:
Neutron detection techniques - our research group previously developed a detector for high energy neutron spectrometry which has been tested in a high energy neutron beam at Los Alamos National Laboratory with promising results. The next step in this research will be calibrate the detector in high energy neutron beams.

A collaborative study of secondary GI cancers (esophageal, stomach, and pancreas) following radiation for Hodgkins lymphoma, testis, cervical, and breast cancers. The focus of our current work is to use the computational techniques to estimate dose to the stomach, esophagus, and pancreas from typical radiation therapy for Hodgkins lymphoma. Once we have established the computational model (and validated it with measurements), we will expand the calculations to provide dosimetric data for typical radiation therapy for testis, cervical, and breast cancers. The epidemiological data (from collaborative institutions) of second cancers will be correlated with dosimetric data to assess risk.
Contact Information
Phone: 713.563.2493
Email: rhowell@mdanderson.org
Office: MDA ERD1.201 (Unit 0605)
Education:
Ph.D. - The University of Texas at San Antonio - 2005
Programs: