Dr. Carlos E. Cardenas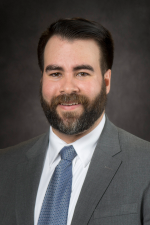 Associate Member
Assistant Professor
The University of Texas MD Anderson Cancer Center
Department of Radiation Physics
My research focuses on the integration of big data and the development of artificial intelligence applications for radiation therapy treatment planning. I am also interested in the investigation of quantitative image features for radiotherapy treatment outcome and for tumor phenotype prediction.
Students working with me will quickly become familiar with machine learning and deep learning concepts, their applications to image analysis and medical image segmentation, and will develop strong computer programming skills. Our lab has developed a structured and interactive course to introduce each of these concepts to effectively promote student learning and improve the overall learning experience.
Current projects:
Development of deep learning auto-segmentation algorithm for target volume delineation

. Deciding what to treat is one of the most difficult and subjective tasks in radiotherapy treatment planning. Automating the target volume delineation process has tremendous potential in improving standardization of treatment design for many tumor sites. This would lead to a reduction in treatment planning uncertainties (target volume delineation is considered the largest) and could lead to better quality in clinical data.

Development of a deep learning radiotherapy dose prediction model

. Predicting doses prior to radiotherapy dose optimization/calculation could save physicians and dosimetrists a significant amount of time during the treatment planning process. Here we will investigate ways to integrate imaging information with treatment planning information to estimate doses using novel deep learning algorithms.
Contact Information
Phone: 713.563.6393
Email: cecardenas@mdanderson.org
Office: MDA FCT 8.5085 (Unit 1420)
Education:
Ph.D. - MD Anderson UTHealth Graduate School - 2018
Programs:
Faculty is Currently: