Dr. Tomasz Zal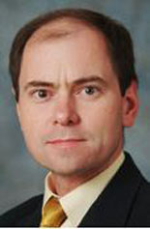 Regular Member
Associate Professor
The University of Texas MD Anderson Cancer Center
Department of Immunology
My laboratory focuses on the understanding of the cellular and molecular mechanisms of immune tolerance and activation, including the immune response to tumors (or the lack thereof). We are particularly interested in visualizing the dynamics of T cell regulation in the microenvironment of the living tissue, such as inside tumors, lymphoid organs, and, for gamma-delta T cells, in various epithelia. At the molecular level, we are interested in the interactions and signal transduction by T cell receptor in the immunological synapse, especially in vivo.
Project 1: Using intravital multiphoton microscopy to visualize immune response and tolerance mechanisms during tumor progression.
Project 2: Investigating the role of T cell receptor and immunological synapse in the surveillance of bodily epithelia.
A tutorial in this laboratory would provide a hands-on experience with cutting edge intravital microscopy approaches to study immune regulation at a single cell level in vivo. It would also provide experience with DNA cloning, protein interactions and signal transduction analysis.
Contact Information
Phone: 713.563.3252
Email: tzal@mdanderson.org
Office: MDA SCR4.3017 (Unit 902)
Education:
Ph.D. - Polish Academy of Sciences - 1992
Programs: