Dr. Xiurong Zhao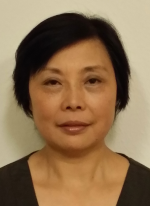 Associate Member
Associate Professor
The University of Texas Health Science Center at Houston
McGovern Medical School
Department of Neurology
The principal goals of my research are to investigate and develop novel therapies for intracerebral hemorrhagic stroke (ICH) and ischemic stroke. Using ischemic stroke models and intracerebral hemorrhagic stroke model in rodent (mouse and rat), we explore the pathophysiological changes in the brain, and study the neurological deficits using a battery of behavioral measurement after stroke.
We have also set up a primary brain cell culture system and the in vitro cell injury models, which serve as complementary approaches, helping to understand each brain cell type' specificity in response to stroke injury, the cross-talk between neurons and other glial cells, or the interaction between the inflammatory leukocytes (neutrophil, microglia and macrophages) and the brain cells (neurons, astrocytes and oligodendrocytes) in the injured brain. Using a living time-lapse imaging system, we could successfully observe and record the cell-cell interaction in the living cells.
Microglia/macrophages (MMF) are the endogenous scavenger cells that in the brain are responsible for clearance of the damaged brain tissue after ischemic stroke and intra-brain hematoma after ICH, which is done through a process called phagocytosis/endocytosis. Although MMF may cause local damage to the resident brain cells during phagocytosis/endocytosis, but their phagocytosis function is essential for hematoma absorption and inflammation resolution after ICH. As a functional cell type, MMF also require cytoprotective strategy, which is essential for their survival and function. Therefore, our challenge is finding a way to make use of these inflammatory cells to benefit the brain recovery.
Contact Information
Phone: 713.500.6160
Email: xiurong.zhao@uth.tmc.edu
Office: MSB 7.608
Education:
M.D. - University of Shandong Medical School - 1983
Programs: