Activate your goals with LinkedIn Learning
February 14, 2020
Syrine Joubert, Organizational Development and Engagement Consultant, Learning and Development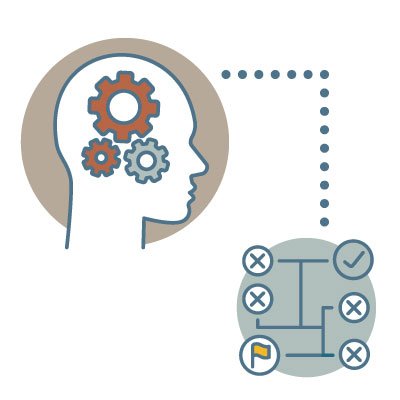 At the start of each new year, you identify career and personal goals that you want to focus on achieving. You research the most innovative tools and resources that will help you develop professionally to expand your skillset. In your quest for development, you identify features that are beneficial to your learning and growth – such as online, user-friendly, and on-demand resources. One tool that can help you work toward achieving your goals is LinkedIn Learning.
Be SMART about goals
Before you can utilize available tools to help you develop, it is important to first identify your goals. One beneficial method is to use the SMART goal acronym: Specific, Measurable, Attainable, Relevant, and Time-bound. In order to achieve your goals, you should always be specific in what you want to accomplish and have a way to measure your success. Goals that are attainable should be realistic and achievable. You should be challenged in order to hit your mark. Keeping your goals relevant and time-bound allows you to keep your objective at the forefront of your progress and know the amount of time it will take to complete.
Utilize LinkedIn Learning to advance performance goals
LinkedIn Learning has a digital library of more than 15,000 courses and 150 learning paths covering a wide range of technical, business, software, and creative topics. There is a variety of content focused on performance goals that can help you. In the popular course Leading Yourself, you will learn best practices in managing your behaviors, mindset, and workplace relationships. This course is comprised of short videos focused on taking charge of your development, identifying your best opportunities, and leading yourself out of failure.
If communication is an area of improvement for you, the course titled Communicating with Confidence is designed to equip you with the skills necessary in becoming more effective and confident in public speaking. Simple communication strategies that are easy to use in the real world are provided. In addition, techniques designed to help you connect with yourself will also provide the self-awareness to connect with others in various communication settings.
With nearly 400,000 completions for both of these popular courses, you will be equipped with the skills needed to impact the way you set, achieve, and lead yourself to accomplishing your goals. With an array of content, accessing LinkedIn Learning will help you to continue developing your skillset.
For more information or questions about LinkedIn Learning, contact the Learning and Development team at iLearn@uth.tmc.edu.