Faculty member Frost named 2020 UT ROTA recipient
September 16, 2020
Tracey Barnett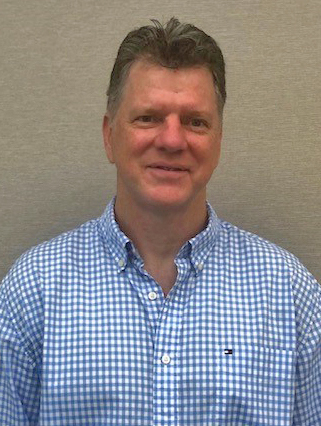 Jeffrey A. Frost, PhD, a faculty member at The University of Texas MD Anderson Cancer Center UTHealth Graduate School of Biomedical Sciences, was recently named one of the 27 recipients of The University of Texas System Board of Regents' Outstanding Teaching Award (ROTA) for 2020. This honor is among the most competitive in the nation and one of the largest monetary teaching recognition programs in higher education. The award recognizes faculty members at UT System institutions who have demonstrated dedication to innovation and advancing excellence.
Frost joined the GSBS faculty in 2000 and is currently a professor in the Department of Integrative Biology and Pharmacology at McGovern Medical School at UTHealth. He was director of the former Cell and Regulatory Biology Graduate Program and co-director for the Biochemistry & Cell Biology Graduate Program. He has also served on numerous student advisory and exam committees, and taught in many GSBS courses, including Foundations of Biomedical Research. Frost currently directs the GSBS course Scientific Writing for Grant Proposals and directs the GradSURP Summer Undergraduate Research Program. He is also the 2020-2021 GSBS Faculty President.
"I am extremely honored and excited to receive this award," said Frost. "Graduate education is the best way that I can think of to contribute to future generations, and it is truly gratifying to have the opportunity to make a difference. There are so many great teachers in this graduate school, and to be counted among them is truly humbling."
Established in 2008, the Regents' Outstanding Teaching Awards recognize faculty members at the nine academic and six health institutions in The University of Texas System who have demonstrated extraordinary classroom performance and innovation in instruction.
Regents' Outstanding Teaching Awards include a $25,000 monetary award and underscore the Regents' commitment to ensuring the UT System is a place of intellectual exploration and discovery, educational excellence and unparalleled opportunity.