Faculty member Galko appointed to Matney professorship
April 10, 2019
Tracey Barnett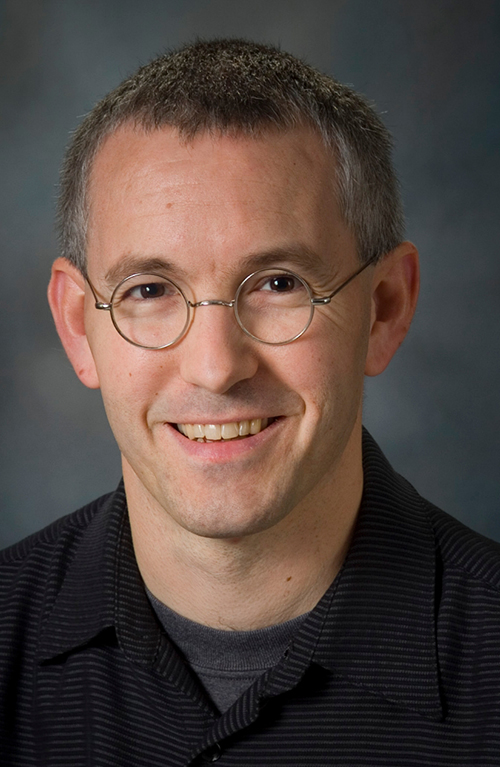 The University of Texas MD Anderson Cancer Center UTHealth Graduate School of Biomedical Sciences faculty member Michael J. Galko, PhD, has been appointed the Thomas Stull Matney, PhD, Endowed Professor in Cancer Genetics.
Galko is a professor in the Department of Genetics, Division of Basic Science Research, at MD Anderson Cancer Center. He has been a GSBS faculty member since 2006 and is affiliated with Programs in Genetics and Epigenetics, and Neuroscience.
In 2016, he was recognized for outstanding service to the Graduate School as the program director of Genes and Development, and awarded Faculty Educator of the Month (MD Anderson).
Galko's research seeks to identify the elusive signals that initiate and terminate different aspects of the organismal tissue repair response, as well as the genes that are required to execute each specific response. To pursue these interests, his lab has developed a variety of tissue repair/response assays in the highly genetically tractable model organism, Drosophila melanogaster. A major goal of his work is to turn Drosophila into a powerful translational research tool that discovers genes with high potential for eventual clinical application.
"It means a lot to me to win this award," said Galko. "Dr. Matney had a long record of innovative research and graduate service and I am honored to receive an award that bears his name and recognizes the importance of genetics as a tool in studying cancer."
This professorship honors the memory of Thomas Stull Matney, PhD, a longtime member of the GSBS faculty and a former associate dean.