GSBS faculty member Chandra elected to UT Shine Academy
February 15, 2020
Tracey Barnett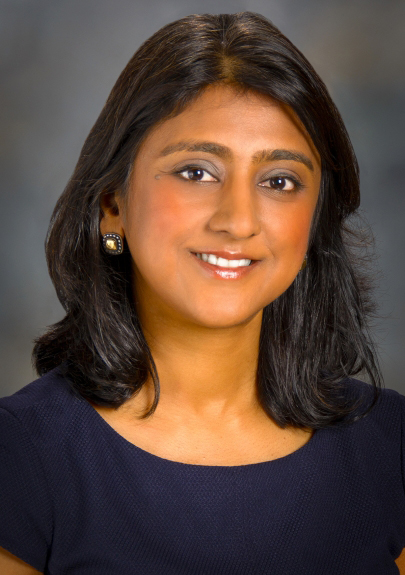 Joya Chandra, PhD, a faculty member and an alumna of The University of Texas MD Anderson Cancer Center UTHealth Graduate School of Biomedical Sciences, was selected as a member of the 2020 incoming class for the UT Kenneth I. Shine, M.D., Academy of Health Science Education.
This honor is bestowed upon up to 16 faculty members from the UT System's six health institutions every year. The formal induction will be held on February 27-28 at the academy's annual health education conference in Austin.
Chandra is an associate professor in the Department of Pediatrics at MD Anderson and is affiliated with the GSBS Program in Therapeutics and Pharmacology. The academy is recognizing her work with GSBS students, including her work with first-generation college students. In addition to leading lectures and mentoring at the Graduate School, Chandra also directs an introduction to research methods for pediatric hematology/oncology clinical fellows.
Chandra graduated with a PhD in Cancer Biology in 1998 from the GSBS and her advisor was David McConkey, PhD.
"Because biomedical research requires strong critical thinking and technical skills, I believe in setting a high bar with regard to research productivity, independent thought, and data quality. Challenging trainees to reach these goals in a supportive way is a philosophy I hold close. Availability of mentorship is a key component and I work to protect time for mentoring," said Chandra. "I also believe in amending one's teaching style according to the individual trainee or setting. Learning from one's trainees is an important component of being an educator."
Information for this story was taken from an MD Anderson news release.