In memoriam: Retired faculty member Ralph B. Arlinghaus, PhD
March 03, 2020
Tracey Barnett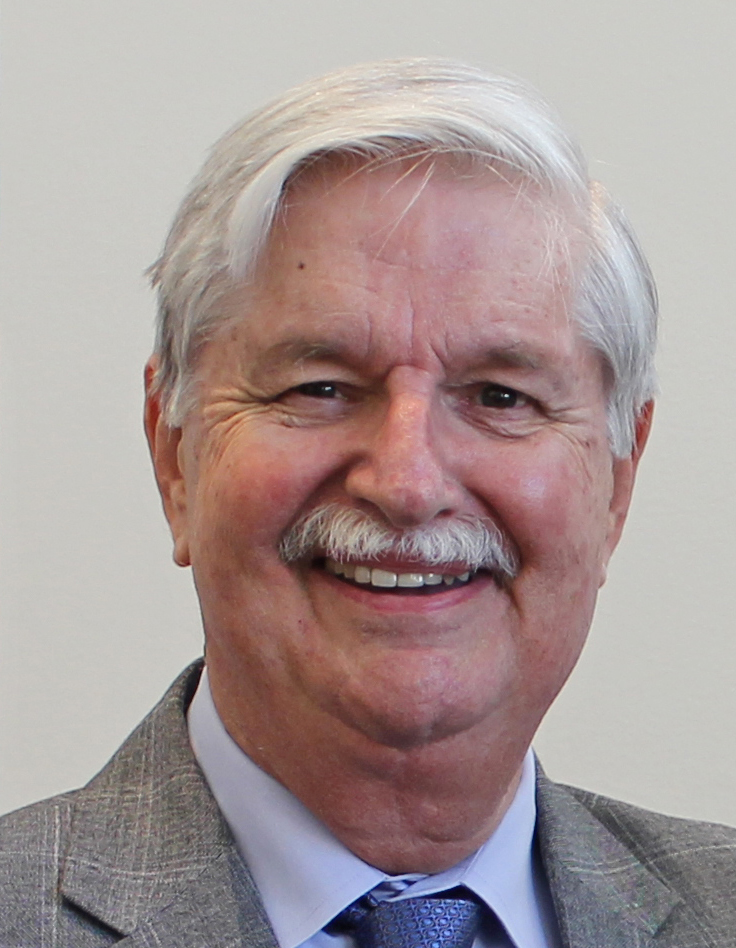 Ralph B. Arlinghaus, PhD, a retired professor in the Department of Translational Molecular Pathology in the Division of Pathology and Laboratory Medicine at MD Anderson Cancer Center, and a GSBS faculty member from 1970 until 2014, died February 28. He was 84.
Arlinghaus received his bachelor's degree in pharmacy at the University of Cincinnati's College of Pharmacy in 1957 and continued in the Graduate School of Arts to receive his master's in pharmaceutical chemistry in 1959. He received his Ph.D. in biochemistry from the University of Cincinnati's College of Medicine in 1961.
In 1965, he worked as research biochemist at the Plum Island Animal Disease Laboratory, Greenport, New York, but a family tragedy compelled him to redirect his career in cancer research, focusing on chronic myeloid leukemia.
He first joined MD Anderson in 1969 as chief of the section of environmental biology in the Department of Biology. In 1983, Arlinghaus left the institution to become a vaccine development director at Johnson & Johnson Biotechnology Center in San Diego. He later left Johnson & Johnson to return to MD Anderson in 1986 to form the new Department of Molecular Pathology, which is known today as the Department of Translational Molecular Pathology. In 2012, he stepped down from his role with the department and officially retired from MD Anderson in 2014.
Arlinghaus was instrumental in starting the Program in Tumor Virology at the Graduate School and MD Anderson in the 1970s. His dedication to his research and to his students laid a foundation that allowed the knowledge of viral and cellular oncogenes to become an important focus in cancer research.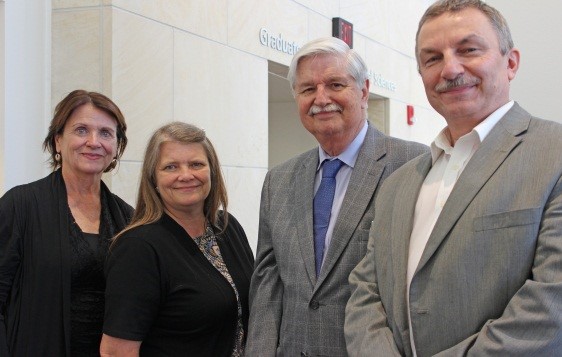 From left to right: GSBS alumni Diedre Vedder, PhD, and Jackie Peltier Horn, PhD, pose with Arlinghaus and Tomasz Skorski, MD, PhD, at the school's first Ralph B. Arlinghaus, Ph.D., Endowed Lecture Series. Skorski was the series' inaugural speaker.
In October 2014, through the generosity of students, staff, colleagues, and friends, the Graduate School established the Ralph B. Arlinghaus, PhD, Endowed Lecture Series, which brought scientists with international stature to the Texas Medical Center for students and faculty to meet, hear about their research, and exchange ideas. The lecture series later became the Ralph B. Arlinghaus, PhD, Scholarship, which recognizes exceptional GSBS students who have financial need or have overcome hardships and who demonstrate potential, creativity and independence in research in an important area of biomedical sciences.
A memorial service will be held at 11a.m., Friday, March 6, at Saint Philip Presbyterian Church, 4807 San Felipe St., Houston, TX 77056. A reception will follow immediately after the service in the fellowship hall.
In lieu of flowers, the Arlinghaus family asks that gifts be made to the Ralph B. Arlinghaus, PhD, Scholarship: giving.uth.edu/memorial or UTHealth, PO Box 1321, Houston, TX 77251-1321.
Learn more about Arlinghaus' life at https://mdanderson.libguides.com/ArlinghausR.