PhD student Blackburn publishes first-authored paper and review
July 15, 2019
Tracey Barnett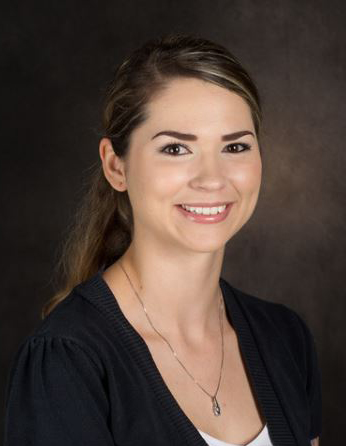 The University of Texas MD Anderson Cancer Center UTHealth Graduate School of Biomedical Sciences PhD student Alexandria Blackburn had a first-authored paper, DYRK1A-related intellectual disability: a syndrome associated with congenital anomalies of the kidney and urinary tract, published in the journal of Genetics in Medicine. Blackburn is affiliated with Program in Genetics and Epigenetics, and her advisor is Rachel K. Miller, PhD.
"Publishing this paper in a more clinical journal like Genetics in Medicine will hopefully inspire collaborations between Xenopus researchers and clinicians to move the kidney field and science forward," said Blackburn. "Ultimately, I want to advance human health by understanding what causes human disease and develop strategies to prevent and mitigate disease. This paper is the first step in getting me to that goal."
In her research in the Miller lab, Blackburn uncovered a new gene important for kidney development called DYRK1A and found that the loss of this protein in the model system Xenopus laevis (frog) led to abnormal kidney development.
Congenital anomalies of the kidney and urinary tract (CAKUT) are a leading cause of pediatric kidney failure and arise from nephron structure defects. If the nephron, the functional unit of the kidney, does not form properly, it can lead to a variety of kidney disorders that all lead to kidney failure.
Blackburn's work, which was a collaboration among several institutions including McGovern Medical School, UTHealth; Baylor College of Medicine; and Texas Children's Hospital, demonstrated that a cohort of 19 patients with DYRK1A syndrome had a much higher prevalence of kidney or urogenital abnormalities. Her work also found that this kidney loss phenotype could be partially rescued by human DYRK1A RNA; however, two different patient mutant RNAs failed to rescue the phenotype.
This failure could indicate that loss-of-function mutations in this gene are likely causative for the observed kidney abnormalities in some patients. Ultimately, understanding how the DYRK1A gene is important for normal kidney development will provide new insights into how CAKUT arises in DYRK1A-syndrome patients.
"Publishing this paper as a third-year PhD student gives me confidence that I will be ready for the next step in my career," said Blackburn. "I believe this paper also demonstrates that I can collaborate with people outside of my research niche, which is a plus to future employers of industry and government sectors, which is where I hope to end up after graduate school."
GSBS alumna Dolores J. Lamb, PhD, and GSBS faculty member David F. Rodriguez-Buritica, MD, also contributed to this research. See article for complete list of contributors.
In addition to this paper, Blackburn had a review, Modeling congenital kidney diseases in Xenopus laevis, published on the cover of the April issue of the journal Disease Models & Mechanisms. This review shed light on how using Xenopus as a model aids in elucidating mechanisms important for kidney development and how congenital kidney diseases arise during this time.
She is also a 2019-2020 Schissler Foundation Fellow, and received 1st place in the post-candidacy poster competition at 2019 GSBS Graduate Student Research Day.