Student Santana Carrero has first-author paper published in PNAS
March 13, 2019
Tracey Barnett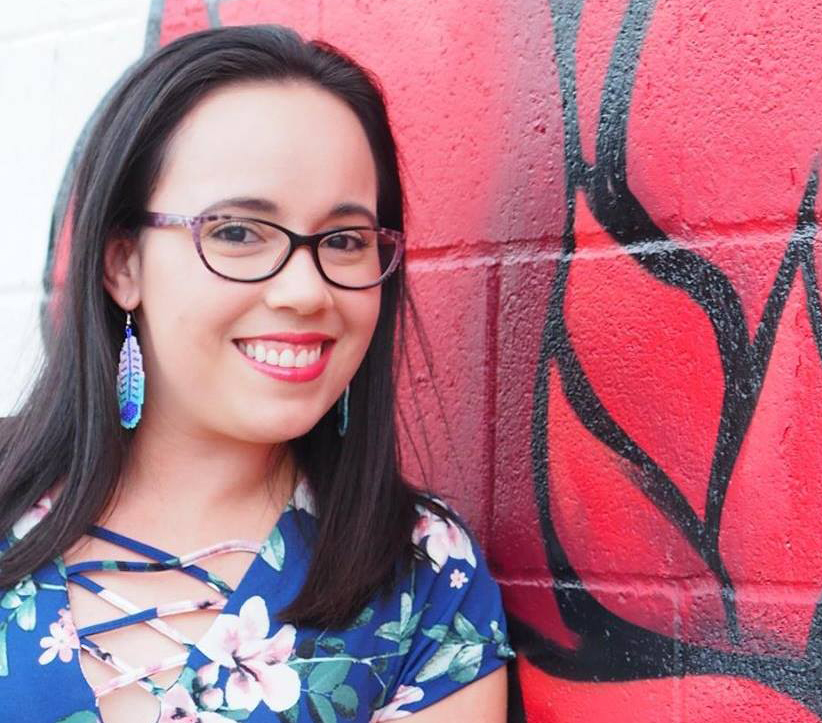 The University of Texas MD Anderson Cancer Center UTHealth Graduate School of Biomedical Sciences student Rosa Santana Carrero had a first-authored paper titled IL-15 is a component of the inflammatory milieu in the tumor microenvironment promoting antitumor responses published in the January issue of Proceedings of the National Academy of Sciences of the United States of America (PNAS). She is affiliated with the GSBS Program in Immunology and her advisor is Kimberly S. Schluns, Ph.D.
Santana Carrero's research focuses on understanding how an immune protein called Interleukin 15 (IL-15) promotes localized responses by the immune system to fight cancer.
"Publishing this research in a multi-disciplinary scientific journal like PNAS allows our lab to share our findings with scientists in a variety of fields," said Santana Carrero. "Our research findings could provide others working in the field, with information that helps generate new ideas for better therapeutic strategies against cancer."
Previous studies had found that IL-15 expression in human tumors was associated with better responses to therapy and overall outcomes for patients. With this knowledge, the lab explored how IL-15 is produced in tumors and how it can impact the activity and number of cancer-killing T cells that enter the tumors.
In the study using mouse tumor models, researchers found that IL-15 is produced as a soluble complex associated with its receptor IL-15Rα, within the tumor by multiple cell types, including the tumor itself, tumor myeloid cells, and tumor stromal cells. Interestingly, they also found that IL-15 levels were crucial for establishing normal numbers of cytolytic T cells in tumors. Lastly, the research found that local activation of the STING (Stimulator of Interferon Genes) pathway, a therapy that activates innate immune cells locally in the tumor environment and induces tumor regression, also upregulates IL-15. Importantly, this therapy was not effective when IL-15 was blocked or absent.
These findings shed new light on the importance of IL-15 produced locally in the tumor environment to stimulate our immune system to eradicate tumors.
"I am extremely lucky to have an amazing mentor in Dr. Kimberly Schluns, who inspires me every day to think critically and to ask questions that help us better understand the intricacies of how our immune system works," said Santana Carrero. "This research study is a combined effort from many members of our lab and we are excited that our findings are leading us to better understand how to harness the immune system in the fight against cancer."
GSBS student Devin Plote and alumnus Scott M. Anthony, Ph.D., contributed to this research.