Tips from the GSBS on how to have a healthy holiday season
December 16, 2020
GSBS Office of Diversity, Career Development, Alumni Affairs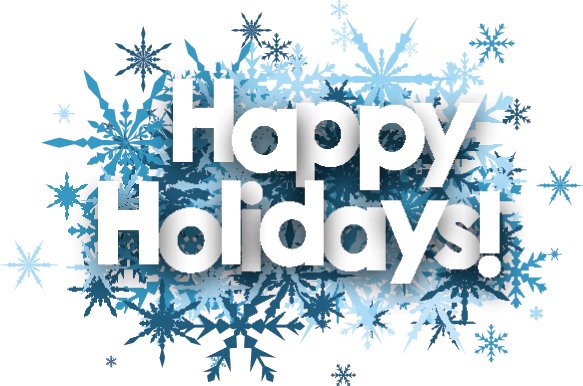 As we wrap up this historic year, whether you celebrate the holidays or not, we hope that you will use this break as an opportunity to reflect on 2020, relax, and rejuvenate yourself for 2021. Listed below are some ideas to help you stay mentally and physically healthy this season.

Stay connected
Spread some holiday cheer! Schedule a virtual holiday party or a fun holiday-themed game night with friends.
Pick up the phone! Call your lab mates, friends or relatives to check on them or reconnect with old friends.
Send holiday cards or hand-written notes of warm wishes to those you know or those away from family (e.g., hospital patients, senior citizen homes, military, etc.).
If your usual traditions are not possible this year, be inspired to create new traditions with friends and family members.
Donate or volunteer. Safely help those in need during this season and beyond. Helping others can lift your mood.
Relax and Rejuvenate
Embrace the quiet time that the holiday break affords you and use it as a time to de-stress and practice self-care (e.g., online yoga, guided meditation).
Have fun outdoors! Go for a jog, walk, picnic around Houston's many parks and bayous.
Listen to some relaxing or inspirational holiday music to bring some holiday spirit into your day.
Gift yourself a book to read for fun, download a movie, or spend time on your favorite hobby (e.g., start that novel!).
Don't overcommit yourself! It's a short break, so focus your efforts on meaningful activities that you find rejuvenating.
Reflect on your goals and accomplishments
#sleigh! You did it! Reflect on what you accomplished this year and be proud of yourself for pushing forward and making progress during a challenging time.
Beware of comparing yourself to others. Everyone has had unique challenges due to this historic year. Have confidence in your victories and plan for the rest (see next bullet).
Practice having a positive mindset. Don't beat yourself up for what was not accomplished. Instead, make a plan using SMART goals, to complete these tasks next year with renewed energy and focus.
We recognize that the holiday season and time of reflection can also make loss more palpable. If you lost a loved one this year, acknowledge the grief and make it ok. In time, find a way to celebrate memories (recalling favorite holiday memories, cooking a favorite meal of your loved one, reading old cards, text messages etc.). If you're grieving the loss of work, the loss of time in the lab, sense of normalcy, etc. – acknowledge this and reflect on times where you were able to overcome major hurdles to gain perspective that you can get through these times, too. In any loss – show yourself some compassion.
If you are sad or experiencing depression this holiday season, know that you are not alone.
Be honest with yourself about what you're experiencing. Do not isolate yourself, and talk to others you trust. If your daily life is negatively affected, seek out help and utilize counseling services available to you.
It has been a challenging year and for many, the holidays are a reminder of how different this year is when compared to others. Just know that the sacrifices we make this year can ensure happier celebrations next year.
We want to wish you a happy and healthy holiday season/break, and remind you that we at the GSBS are here to support you with assistance and advice during this time.
Stay safe. Stay connected. Be kind to yourself and others.
Resources: http://go.uth.edu/GSBS-Alerts-health