Scheet named 2019 Darlington mentor award winner
September 19, 2019
Tracey Barnett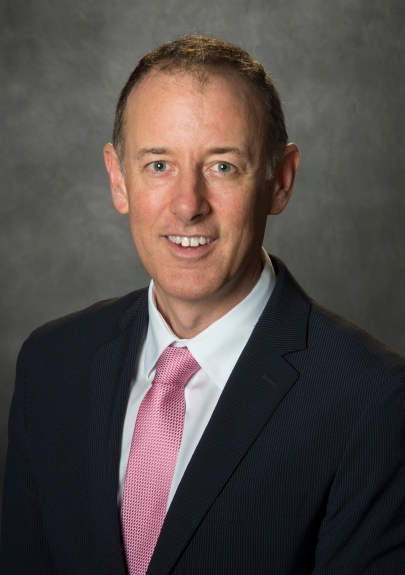 The University of Texas MD Anderson Cancer Center UTHealth Graduate School of Biomedical Sciences faculty member Paul Scheet, PhD, is the recipient of the 2019 Paul E. Darlington Mentor Award for GSBS Faculty.
Scheet is a professor and chair of the Department of Epidemiology at The University of Texas MD Anderson Cancer Center, with joint appointments in the Departments of Genomic Medicine and Translational Molecular Pathology.
At the Graduate School, he is affiliated with the Quantitative Sciences, and Genetics and Epigenetics Programs; he has been a GSBS faculty member since joining MD Anderson in 2008.
Scheet's research includes the discovery of genes predisposing to pancreatic cancer and other complex diseases, and studying the evolution to metastasis from primary lung cancer. His lab has pioneered methods to help accurately distinguish chromosomal alterations using information on the order of inherited alleles on a chromosome, i.e. the haplotypes. This technique, implemented in the software hapLOH, has applications in cancer genomics, early detection of cancer, and profiling of normal or pre-disease tissues exposed to carcinogens or aging.
In the past, Scheet worked on the Human Genome Project at the Genome Center at Washington University in St. Louis, performing Sanger sequencing and informatics.
He is a member of the American Association for Cancer Research (AACR), American Statistical Association, International Genetic Epidemiology Society, American Society of Human Genetics, and Institute of Mathematical Sciences.
In 2015, he was recognized by UT System as one of the recipients of a Regents Outstanding Teaching Award.
"It's humbling. My parents served a combined 50 years as public school educators," said Scheet. "This award reflects their challenges and rewards, which I was able to experience vicariously and that complement my relationships at the GSBS with wonderful students, colleagues and administrators."
The Darlington award provides an honorarium of $2,000 and recognizes a current faculty member who has made an exceptional impact, as a mentor, on both students and faculty. It was created to honor Paul Darlington, Ph.D., former GSBS Associate Dean. The award will be presented to Scheet at this year's Lab Coat Ceremony on Friday, September 20.