All Wednesday-Friday activities have been rescheduled. Please see new schedule below.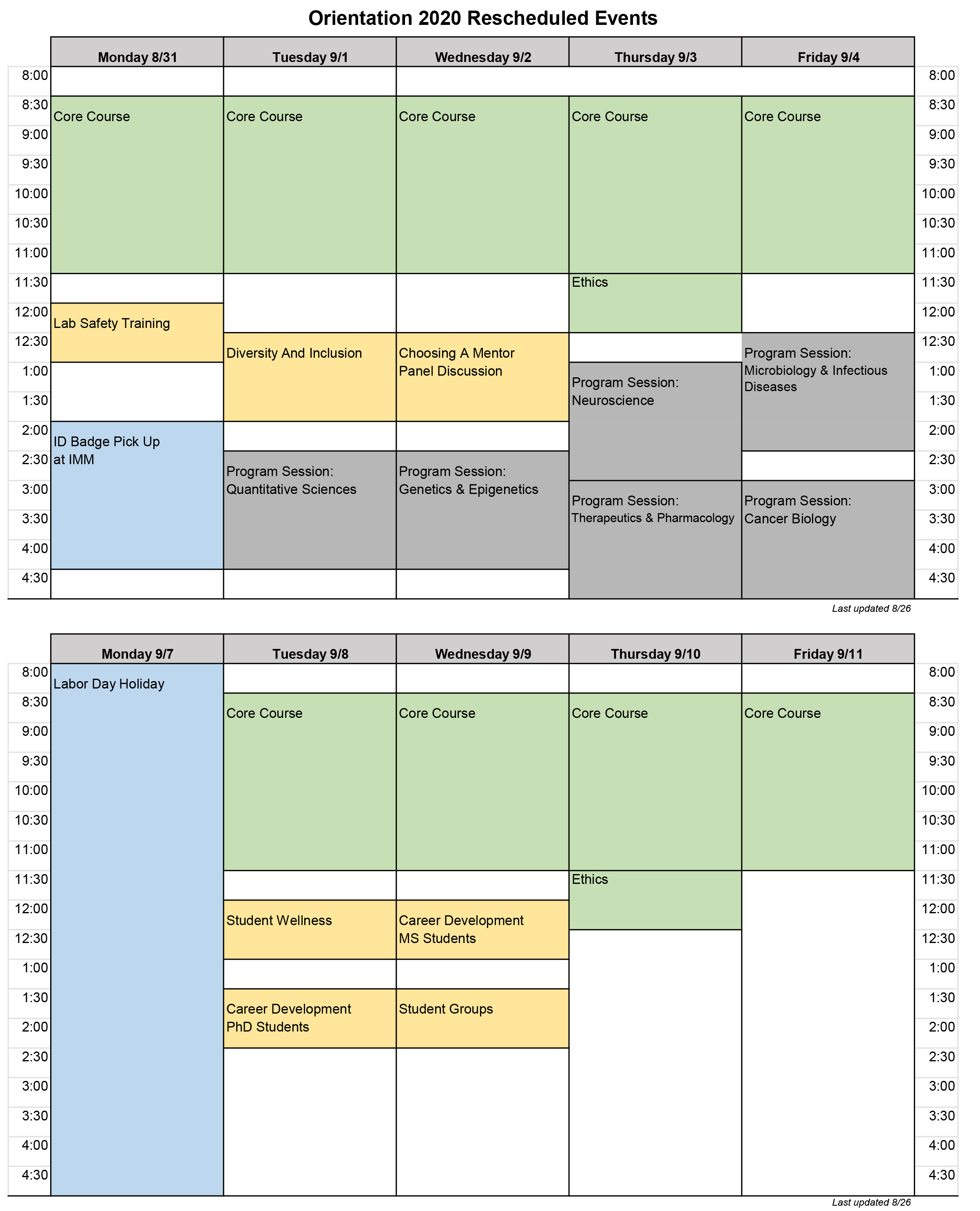 ---
Due to the ongoing COVID-19 pandemic new student orientation will be a combination of online modules to be completed using Canvas and scheduled web-based presentations (via zoom), meetings, and panel discussions. Please see an overview of orientation week meetings below. Details and links to zoom sessions will be in Canvas. Please note change of time of the MS academic overview and new required COVID-19 Information session on Monday.
Please note: Not all sessions are required for students joining the MS programs in Biomedical Sciences (click here to see the required sessions for MS Biomedical Sciences students) and Genetic Counseling (click here to see required sessions for GCP students). Students joining the Medical Physics program will have additional program sessions. The full Medical Physics schedule may be viewed here.
Biomedical PhD students are required to attend at least 3 program sessions (in gray). Please go here to sign up and find out more.
Information on picking up student ID badges may be found here.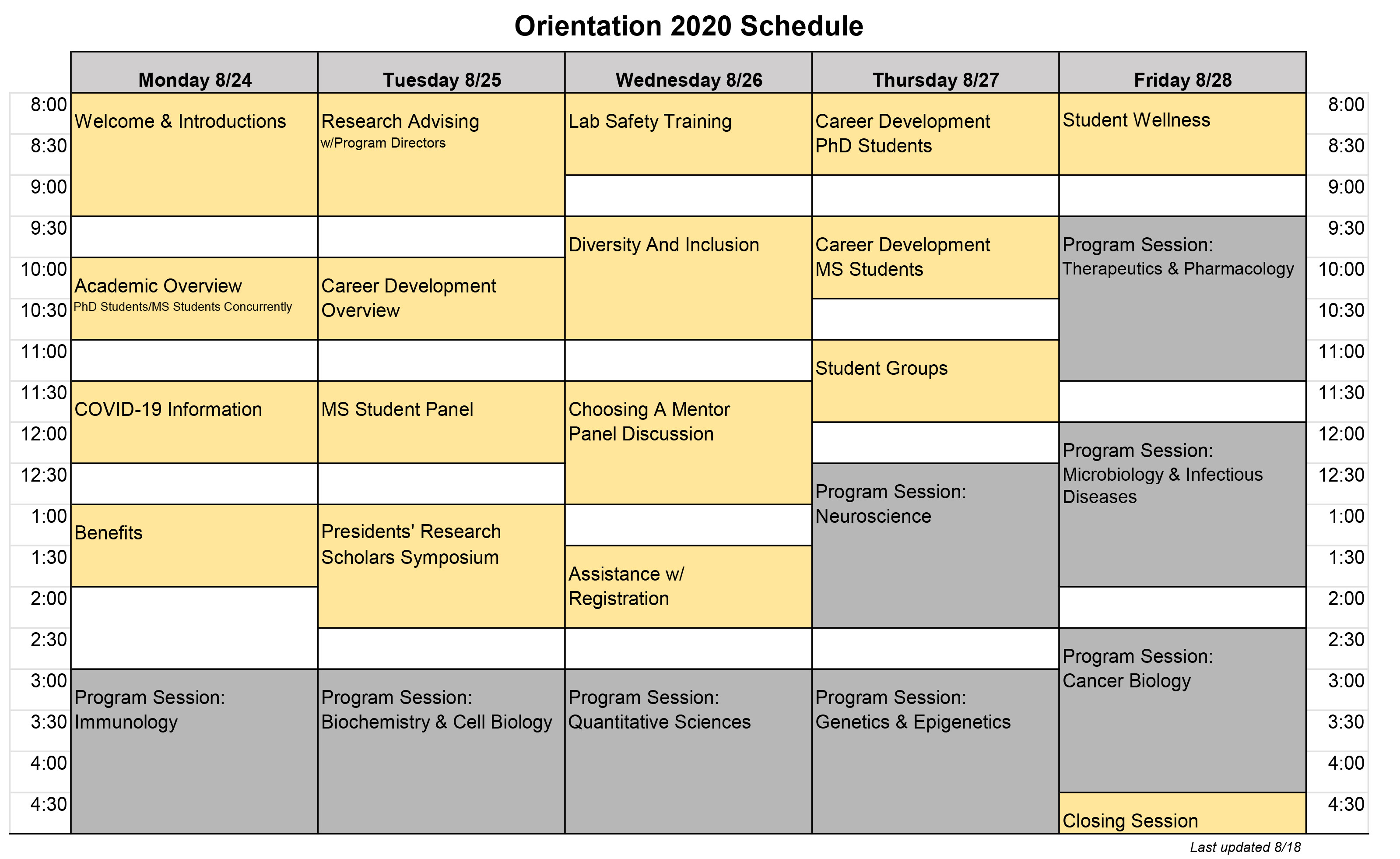 Last updated August 27, 2020
---
For questions regarding Orientation, please contact Karen Weinberg or Cheryl Spitzenberger.