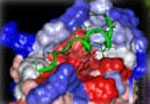 The Cancer Biology Program at The University of Texas MD Anderson Cancer Center UTHealth Graduate School of Biomedical Sciences (GSBS) in Houston is dedicated to providing students with the highest quality of training in diverse areas of cancer biology research.
Given the unique environment of the Texas Medical Center, the philosophy of the Cancer Biology Program is to supplement traditional graduate school training with both depth and breadth of knowledge in cancer biology.
Students will follow the standard format of choosing a single mentor who will guide an independent research project. However, our students frequently use the resources and expertise of several laboratories in different departments during the development of their cancer-related dissertation projects. This training provides a rich experience that increases the expertise and competitiveness of our graduates.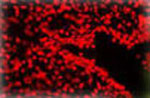 Currently, we have about 50 students and 120 faculty affiliated with the program. Our students have been among the most outstanding and productive of the GSBS. They also have been the recipients of many GSBS awards, as well as nationally competitive awards and fellowships. Like the faculty, the students bring wide-ranging perspectives and goals to their research. The program excels in accommodating these interests while fostering interactions among all of our students.
The program faculty are eager to train motivated students, and will gladly provide additional information with respect to their research programs and training opportunities in their laboratories.
This is an exciting new era in cancer research. A systematic training in cancer biology should allow our students to meet the challenge of Making Cancer History.
Students affiliated with legacy programs (i.e., those that existed before the GSBS program reorganization), may click here to find information about their program requirements.
---
Award Winning Students
Yifan Wang (mentor: Steven H. Lin, MD, PhD). (1) Recipient of the 2017/2018 T.C. Hsu Memorial Scholarship. (2) Winner of the 2017/2018 Scholarship for Excellence in Biochemistry and Molecular Biology at MD Anderson Cancer Center.
Marimar de la Cruz Bonilla (mentor: Helen Piwnica-Worms, PhD). Winner of the 2017/2018 Cancer Answers/Sylvan Rodriguez Scholarship
Suela Shin (mentor: Jian Hu, PhD). Recipient of the 2017/2018 Sam Taub and Beatrice Burton Endowed Fellowship in Vision Disease.
Lisa Becker (mentor: Raghu Kalluri, MD, PhD). Recipient of the 2017/2018 Andrew Sowell-Wade Huggins Scholarship in Cancer Research.
Estefania Labanca (mentor: Nora Navone, PhD). Recipient of the 2017/2018 Floyd Haar, MD Endowed Memorial Scholarship in Memory of Freda Haar.
Mei-Kuang Chen (mentor: Mien-Chie Hung, PhD). Winner of the 2017/2018 Larry Deaven PhD Fellowship in Biomedical Sciences.
Vincent Bernard (mentor: Anirban Maitra, MBBS). (1) Winner of the 2017/2018 American Legion Auxiliary Fellowship in Cancer Research. (2) Winner of the 2017 GSBS Presidents' Research Scholarships.
Jena Leigh Tavormina (mentor: Raghu Kalluri, MD, PhD). Winner of the 2017/2018 Deans Outreach Impact Awards.
Available Training Grants
High Impact Student Publications
---
Current Students
Shu-Hong Lin

The somatic mutation landscape of premalignant colorectal adenoma.
Lin SH, Raju GS, Huff C, Ye Y, Gu J, Chen JS, Hildebrandt MAT, Liang H, Menter DG, Morris J, Hawk E, Stroehlein JR, Futreal A, Kopetz S, Mishra L, Wu X.
Gut. 2017 Jun 12. pii: gutjnl-2016-313573. doi: 10.1136/gutjnl-2016-313573. [Epub ahead of print]
PMID: 28607096
---
Paul Kurywchak
An evolving function of DNA-containing exosomes in chemotherapy-induced immune response.
Kurywchak P, Kalluri R.
Cell Res. 2017 Jun;27(6):722-723. doi: 10.1038/cr.2017.74. Epub 2017 May 19.
PMID: 28524163
---
Yifan Wang
Hsp90 Inhibitor Ganetespib Sensitizes Non-Small Cell Lung Cancer to Radiation but Has Variable Effects with Chemoradiation.
Wang Y, Liu H, Diao L, Potter A, Zhang J, Qiao Y, Wang J, Proia DA, Tailor R, Komaki R, Lin SH.
Clin Cancer Res. 2016 Dec 1;22(23):5876-5886. Epub 2016 Jun 28.
PMID: 27354472
---
Alumni
Chen, Tsai-Yu

A feedback loop comprising PRMT7 and miR-24-2 interplays with Oct4, Nanog, Klf4 and c-Myc to regulate stemness.
Lee SH, Chen TY, Dhar SS, Gu B, Chen K, Kim YZ, Li W, Lee MG.
Nucleic Acids Res. 2016 Dec 15;44(22):10603-10618. Epub 2016 Sep 12.
PMID: 27625395
---
Doostan, Iman
Cytoplasmic Cyclin E Mediates Resistance to Aromatase Inhibitors in Breast Cancer.
Doostan I, Karakas C, Kohansal M, Low KH, Ellis MJ, Olson JA Jr, Suman VJ, Hunt KK, Moulder SL, Keyomarsi K.
Clin Cancer Res. 2017 Dec 1;23(23):7288-7300. doi: 10.1158/1078-0432.CCR-17-1544. Epub 2017 Sep 25.
PMID: 28947566

Cyclin E Associates with the Lipogenic Enzyme ATP-Citrate Lyase to Enable Malignant Growth of Breast Cancer Cells.
Lucenay KS, Doostan I, Karakas C, Bui T, Ding Z, Mills GB, Hunt KK, Keyomarsi K.
Cancer Res. 2016 Apr 15;76(8):2406-18. doi: 10.1158/0008-5472.CAN-15-1646. Epub 2016 Feb 29.
PMID: 26928812
---
Kamerkar, Sushrut
Exosomes facilitate therapeutic targeting of oncogenic KRAS in pancreatic cancer.

Kamerkar S, LeBleu VS, Sugimoto H, Yang S, Ruivo CF, Melo SA, Lee JJ, Kalluri R.
Nature. 2017 Jun 22;546(7659):498-503. doi: 10.1038/nature22341. Epub 2017 Jun 7.
PMCID: PMC5538883

---
Pan, Rongqing
Inhibition of Mcl-1 with the pan-Bcl-2 family inhibitor (-)BI97D6 overcomes ABT-737 resistance in acute myeloid leukemia.
Pan R, Ruvolo VR, Wei J, Konopleva M, Reed JC, Pellecchia M, Andreeff M, Ruvolo PP.
Blood. 2015 Jul 16;126(3):363-72. doi: 10.1182/blood-2014-10-604975. Epub 2015 Jun 4.
PMCID: PMC4504949

Selective BCL-2 inhibition by ABT-199 causes on-target cell death in acute myeloid leukemia.
Pan R, Hogdal LJ, Benito JM, Bucci D, Han L, Borthakur G, Cortes J, DeAngelo DJ, Debose L, Mu H, Döhner H, Gaidzik VI, Galinsky I, Golfman LS, Haferlach T, Harutyunyan KG, Hu J, Leverson JD, Marcucci G, Müschen M, Newman R, Park E, Ruvolo PP, Ruvolo V, Ryan J, Schindela S, Zweidler-McKay P, Stone RM, Kantarjian H, Andreeff M, Konopleva M, Letai AG.
Cancer Discov. 2014 Mar;4(3):362-75. doi: 10.1158/2159-8290.CD-13-0609. Epub 2013 Dec 17.
PMCID: PMC3975047

Synthetic Lethality of Combined Bcl-2 Inhibition and p53 Activation in AML: Mechanisms and Superior Antileukemic Efficacy.
Pan R, Ruvolo V, Mu H, Leverson JD, Nichols G, Reed JC, Konopleva M, Andreeff M.
Cancer Cell. 2017 Dec 11;32(6):748-760.e6. doi: 10.1016/j.ccell.2017.11.003.
PMID: 29232553
---
Peng, David
ZEB1 induces LOXL2-mediated collagen stabilization and deposition in the extracellular matrix to drive lung cancer invasion and metastasis.
Peng DH, Ungewiss C, Tong P, Byers LA, Wang J, Canales JR, Villalobos PA, Uraoka N, Mino B, Behrens C, Wistuba II, Han RI, Wanna CA, Fahrenholtz M, Grande-Allen KJ, Creighton CJ, Gibbons DL.
Oncogene. 2017 Apr 6;36(14):1925-1938. doi: 10.1038/onc.2016.358. Epub 2016 Oct 3.
PMID: 27694892
---
Roh, Whijae
Integrated molecular analysis of tumor biopsies on sequential CTLA-4 and PD-1 blockade reveals markers of response and resistance.
Roh W, Chen PL, Reuben A, Spencer CN, Prieto PA, Miller JP, Gopalakrishnan V, Wang F, Cooper ZA, Reddy SM, Gumbs C, Little L, Chang Q, Chen WS, Wani K, De Macedo MP, Chen E, Austin-Breneman JL, Jiang H, Roszik J, Tetzlaff MT, Davies MA, Gershenwald JE, Tawbi H, Lazar AJ, Hwu P, Hwu WJ, Diab A, Glitza IC, Patel SP, Woodman SE, Amaria RN, Prieto VG, Hu J, Sharma P, Allison JP, Chin L, Zhang J, Wargo JA, Futreal PA.
Sci Transl Med. 2017 Mar 1;9(379). pii: eaah3560. doi: 10.1126/scitranslmed.aah3560. Erratum in: Sci Transl Med. 2017 Apr 12;9(385):.
PMID: 28251903
Analysis of Immune Signatures in Longitudinal Tumor Samples Yields Insight into Biomarkers of Response and Mechanisms of Resistance to Immune Checkpoint Blockade.
Chen PL, Roh W, Reuben A, Cooper ZA, Spencer CN, Prieto PA, Miller JP, Bassett RL, Gopalakrishnan V, Wani K, De Macedo MP, Austin-Breneman JL, Jiang H, Chang Q, Reddy SM, Chen WS, Tetzlaff MT, Broaddus RJ, Davies MA, Gershenwald JE, Haydu L, Lazar AJ, Patel SP, Hwu P, Hwu WJ, Diab A, Glitza IC, Woodman SE, Vence LM, Wistuba II, Amaria RN, Kwong LN, Prieto V, Davis RE, Ma W, Overwijk WW, Sharpe AH, Hu J, Futreal PA, Blando J, Sharma P, Allison JP, Chin L, Wargo JA.
Cancer Discov. 2016 Aug;6(8):827-37. doi: 10.1158/2159-8290.CD-15-1545. Epub 2016 Jun 14.
PMID: 27301722
---
Sidalaghatta Nagaraja, Archana

SnapShot: Stress and Disease.
Nagaraja AS, Sadaoui NC, Dorniak PL, Lutgendorf SK, Sood AK.
Cell Metab. 2016 Feb 9;23(2):388-388.e1. doi: 10.1016/j.cmet.2016.01.015.
PMID:26863488
Adrenergic Stimulation of DUSP1 Impairs Chemotherapy Response in Ovarian Cancer.
Kang Y, Nagaraja AS, Armaiz-Pena GN, Dorniak PL, Hu W, Rupaimoole R, Liu T, Gharpure KM, Previs RA, Hansen JM, Rodriguez-Aguayo C, Ivan C, Ram P, Sehgal V, Lopez-Berestein G, Lutgendorf SK, Cole SW, Sood AK.
Clin Cancer Res. 2016 Apr 1;22(7):1713-24. doi: 10.1158/1078-0432.CCR-15-1275. Epub 2015 Nov 18.
PMID:26581245

Sympathetic nervous system regulation of the tumour microenvironment.
Cole SW, Nagaraja AS, Lutgendorf SK, Green PA, Sood AK.
Nat Rev Cancer. 2015 Sep;15(9):563-72. doi: 10.1038/nrc3978. Review.
PMID:26299593
Sustained adrenergic signaling leads to increased metastasis in ovarian cancer via increased PGE2 synthesis.
Nagaraja AS, Dorniak PL, Sadaoui NC, Kang Y, Lin T, Armaiz-Pena G, Wu SY, Rupaimoole R, Allen JK, Gharpure KM, Pradeep S, Zand B, Previs RA, Hansen JM, Ivan C, Rodriguez-Aguayo C, Yang P, Lopez-Berestein G, Lutgendorf SK, Cole SW, Sood AK.
Oncogene. 2016 May 5;35(18):2390-7. doi: 10.1038/onc.2015.302. Epub 2015 Aug 10.
PMID:26257064
Why stress is BAD for cancer patients.
Nagaraja AS, Armaiz-Pena GN, Lutgendorf SK, Sood AK.
J Clin Invest. 2013 Feb;123(2):558-60. doi: 10.1172/JCI67887. Epub 2013 Jan 25.
PMID:23348736
---
te Boekhorst, Veronika
Hypoxia Induces a HIF-1-Dependent Transition from Collective-to-Amoeboid Dissemination in Epithelial Cancer Cells.
Lehmann S, Te Boekhorst V, Odenthal J, Bianchi R, van Helvert S, Ikenberg K, Ilina O, Stoma S, Xandry J, Jiang L, Grenman R, Rudin M, Friedl P.
Curr Biol. 2017 Feb 6;27(3):392-400. doi: 10.1016/j.cub.2016.11.057. Epub 2017 Jan 12.
PMID:28089517

Plasticity of Cancer Cell Invasion-Mechanisms and Implications for Therapy.
Te Boekhorst V, Friedl P.
Adv Cancer Res. 2016;132:209-64. doi: 10.1016/bs.acr.2016.07.005. Epub 2016 Aug 17. Review.
PMID:27613134
Plasticity of Cell Migration In Vivo and In Silico.
Te Boekhorst V, Preziosi L, Friedl P.
Annu Rev Cell Dev Biol. 2016 Oct 6;32:491-526. Epub 2016 Aug 26. Review.
PMID:27576118
---
Torres-Adorno, Angie
Histone Deacetylase Inhibitor Enhances the Efficacy of MEK Inhibitor through NOXA-Mediated MCL1 Degradation in Triple-Negative and Inflammatory Breast Cancer.
Torres-Adorno AM, Lee J, Kogawa T, Ordentlich P, Tripathy D, Lim B, Ueno NT.
Clin Cancer Res. 2017 Aug 15;23(16):4780-4792. doi: 10.1158/1078-0432.CCR-16-2622. Epub 2017 May 2.
PMID: 28465444
---
Vijayaraghavan, Smruthi
CDK4/6 and autophagy inhibitors synergistically induce senescence in Rb positive cytoplasmic cyclin E negative cancers.
Vijayaraghavan S, Karakas C, Doostan I, Chen X, Bui T, Yi M, Raghavendra AS, Zhao Y, Bashour SI, Ibrahim NK, Karuturi M, Wang J, Winkler JD, Amaravadi RK, Hunt KK, Tripathy D, Keyomarsi K.
Nat Commun. 2017 Jun 27;8:15916. doi: 10.1038/ncomms15916.
PMID: 28653662
---
Wang, Liang
KLF4 Is Essential for Induction of Cellular Identity Change and Acinar-to-Ductal Reprogramming during Early Pancreatic Carcinogenesis.
Wei D, Wang L, Yan Y, Jia Z, Gagea M, Li Z, Zuo X, Kong X, Huang S, Xie K.
Cancer Cell. 2016 Mar 14;29(3):324-38. doi: 10.1016/j.ccell.2016.02.005.
PMCID: PMC4794756