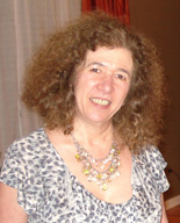 The University of Texas MD Anderson Cancer Center
Department of Genitourinary Medical Oncology
The main research focus of my laboratory is to study the pathogenesis of prostate cancer bone metastases. Prostate cancer has clinical features unique among adult solid tumors, including high tropism for bone and the osteoblastic nature of most bone metastases. Yet little is known about the dynamic interactions between prostate cancer cells and bone cells essential to the growth of metastatic cells in the bone. We have thus approached our studies by investigating the nature of the prostate cancer cell-osteoblast interactions and how they exacerbate progression of prostate cancer in bone. This focus on tumor-bone interactions rather than on biologic changes in tumor cells alone, like most "standard" studies do, is a unique aspect of my research program.
A substantial problem that has limited this type of study in the field is the lack of clinically relevant models of prostate cancer bone interaction. We thus developed such models and used them to enhance our understanding of the molecular interactions between prostate cancer and bone cells required in metastasis.

We have identified fibroblast growth factor 9 (FGF9) and FGF receptor 1 (FGFR1) as likely mediators of the prostate cancer growth in bone. We confirmed that FGF9 and FGFR1 are aberrantly expressed in human prostate cancer. We are now studying the molecular mechanism of the FGF mediated prostate cancer growth in bone and whether prostate cancer cells activate classic FGFR downstream target genes (e.g., FRS2alpha/MAPK) in bone. These studies are performed by using in vitro and in vivo models developed in our laboratory.

In parallel studies, we showed that prostate cancer cells induce osteoblast proliferation, differentiation and the activation of signaling pathways known to be essential for osteoblast differentiation and bone formation physiologically. Specifically, we have shown that prostate cancer cells activate the Wnt canonical pathway and induce expression of the transcription factor Runx2 in osteoblasts. Thus, these findings suggest that prostate cancer cells induce new bone formation by the activation of bona fide bone development programs in osteoblasts.
A tutorial in my laboratory would provide exposure to a variety of cancer and bone biology as well as molecular biology concepts and techniques.
Education & Training
Ph.D. - University of Buenos Aires School of Medicine - 1989
M.D. - University of Buenos Aires School of Medicine - 1981
Programs
---
---