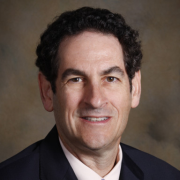 The University of Texas MD Anderson Cancer Center
Department of Leukemia
My research activities initially focused on protein expression in leukemia with the goal of identifying proteins whose function are key to the survival of leukemic cells. I received my Hematology/Oncology fellowship training at UT MD Anderson Cancer Center and joined the faculty in 1991. I am currently a full professor with tenure. I focused on individual proteins and over the years have published many articles on RB, waf1, BCL2, BAX, PKCα, PCNA. ERK, AKT, FOXO3a. Along with my laboratory staff, we have and continue to perform proteomic profiling of samples from patients treated on AAML-1031 using reverse phase protein array (RPPA) technology that we developed. Blood and bone marrow samples are being collected from patients participating in this clinical trial before and shortly after treatment with ADE +/- the proteosome inhibitor bortezomab. We will produce custom RPPA from these samples and will probe the array with ~200 strictly validated antibodies. The arrays will be converted to digital data and analyzed to study.
Education & Training
MD, The University of Texas Medical Branch at Galveston, 1985
---