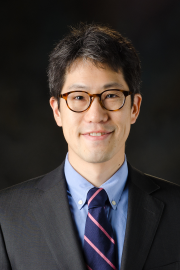 Robert Jenq
Regular Member
Assistant Professor
The University of Texas MD Anderson Cancer Center
Departments of Genomic Medicine & Stem Cell Transplantation Cellular Therapy
Our laboratory aims to identify, develop, and translate novel approaches to improve the outcomes of patients undergoing bone marrow transplantation. These include strategies that can modulate the transplanted immune system and intestinal homeostasis.
We are particularly interested in ways to target intestinal bacteria, also known as the microbiome. We are exploring :1) better antibiotic regimens that limit damage to the microbiome, 2) dietary strategies to support the microbiome, 3) re-introduction of healthy microbes to restore the microbiome, and 4) identifying bacterial pathways that can generate either beneficial or harmful effects. We have an ongoing effort to collect and analyze biospecimens from patients for hypothesis generation, which in turn we test in mouse models of bone marrow transplantation. Thus the laboratory includes both wet-lab aspects (clinical and pre-clinical) as well as dry-lab aspects (microbiome computational analyses and methods development).
As the director of MD Anderson's Microbiome Core Facility, I also participate in various collaborative projects looking at aspects of cancer development and treatment in relation to the microbiome.
Education & Training
M.D., Oregon Health and Science University, 2001
Research Opportunities
---
Programs
---
Faculty Development
---
---