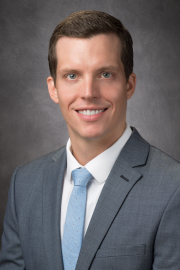 Kevin Nead
Regular Member
Assistant Professor
The University of Texas MD Anderson Cancer Center
Departments of Epidemiology & Radiation Oncology
My group is primarily focused on understanding how genetic changes contribute to cancer development, treatment toxicity, and adverse health outcomes. Investigating these areas involves epidemiological, statistical, and computational approaches to integrate diverse data platforms including sequencing data, genotype array data, and clinical data sources. We are currently focused on 1) understanding how acquired (i.e. somatic) mutations contribute to the development of cancer, in particular breast cancer, by studying healthy tissues, and 2) investigating how acquired mutations in the hematopoietic system (i.e. clonal hematopoiesis) are impacted by cancer therapies and how this contributes to treatment toxicity and outcomes. Additional areas of interest include developing methods for the accurate detection of ultra-rare variants from sequencing data and designing integrated clinical and genetic risk prediction models to guide prevention efforts and treatment decisions. As a physician-scientist, my research program is anchored in improving patient care and is well positioned to expand research efforts into clinical protocols and clinical trials.
Graduate students in my lab will gain extensive, personalized training in epidemiology, statistics, and computational science. My group is located within the Department of Epidemiology, which is an established and rich academic atmosphere for trainees with a large number of faculty and outstanding resources dedicated to computational genetic epidemiology.
My goal for any student in my group is that they take on a primary leadership role in a project that develops foundational skills pertinent to their personal goals. I am dedicated to mentorship and students take a priority in my group.
Education & Training
MD, Stanford University, 2014
MPhil, University of Cambridge, 2012
Research Opportunities
---
Programs
---
---