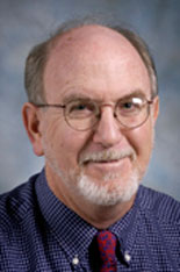 Walter Hittelman
Distinguished Senior Lecturer
Professor
The University of Texas MD Anderson Cancer Center
Department of Experimental Therapeutics
Research Interests:
Cell and molecular biology of human cancer development
Cell cycle
Cytogenetics
Genetic instability
Gene amplification
Chemoprevention
Chemo-radiotherapy
We are interested in understanding the mechanisms of human tumorigenesis at the cellular and molecular level so that targeted strategies can be developed for the prevention and treatment of malignancy. In particular, we focus on the genetic events that drive tumorigenesis (e.g., carcinogen-induced damage in target tissues, genetic instability mechanisms, gene amplification) and their in vivo phenotypic consequences (dysregulation of proliferation, differentiation, and cell loss and preferential clonal outgrowth). Markers for these processes are used to assess cancer risk and response to preventive and therapeutic intervention in association with clinical chemoprevention trials.

A tutorial in my laboratory would introduce techniques for measuring molecular, genetic, and phenotypic changes in normal, immortalized, premalignant, and tumor cells, both in vitro (2D and 3D cultures) and in vivo. Technologies include in situ hybridization, immunohistochemistry, PCR, live cell imaging, image analysis, laser scanning confocal microscopy, laser scanning cytometry, and premature chromosome condensation).
Education & Training
Ph.D. - University of California-Berkeley - 1972
Programs
---
---