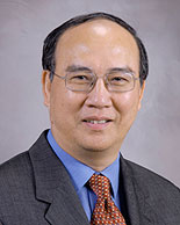 The University of Texas Health Science Center at Houston
McGovern Medical School
Department of Internal Medicine - Cardiology
The research in our laboratory is aimed at delineating the molecular and cellular mechanisms underlying the pathogenesis of atherosclerosis and heart failure, and at developing new therapeutic approaches to treat cardiovascular diseases with means of molecular and cellular biology. A strong interest is to determine molecular regulation of proliferation, differentiation and death of cardiovascular cells under both physiological and physiological conditions. Current studies in our group focus on searching new genes that regulate apoptosis and caspase activities, analyzing new lipid-binding proteins in atherosclerosis, and developing transgenic and knockout murine models for atherosclerosis and heart failure. We also employ molecular biology and tissue engineering techniques to transplant fetal cardiac myoblasts and deliver new genes to the heart with ischemic injury.
Our laboratory is equipped well for the studies in cellular and molecular biology, biochemistry, immunology and histopathology. Depending upon the student's interests, a tutorial in our laboratory would provide experience with transgenic animal studies, cardiovascular cell isolation and culture, DNA and RNA analysis, cDNA cloning, protein characterization, and immunohistochemistry.
McGovern Medical School Faculty
Education & Training
M.D. - Suzhou Medical College - 1982
M.D./Ph.D. - Goteborg University - 1994
---