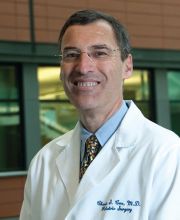 The University of Texas Health Science Center at Houston
McGovern Medical School
Department of Pediatric Surgery
Our clinical and translational laboratory team within the Program in Children's Regenerative Medicine at UT Health, Memorial Hermann Hospital, MD Anderson Center for Advanced Biomedical Imaging, and the Brown Foundation Institute for Molecular Medicine has a long standing collaboration focusing on developing cellular therapies for neurological injury as well as interrogation of the neuroinflammatory response.
Recently, we have explored aspects of the secreteome of MSCs and other cell-based therapies, including exosomes/extracellular vesicles and other paracrine factors. We have worked extensively with pre-clinical models of TBI and SCI, as well as in clinical protocols and trials using translated approaches that were developed in the lab. We have developed novel new techniques in the measurement and imaging of neuroinflammation/activated microglia- the resident immune cells of the brain. Also, our group has investigated the effects of resuscitation induced organ edema and injury since the late 1990s. We have considered edema as an amplification/feed-forward stimulus to the initial injury, and we have developed the concept that the edema-induced signal is mechanical. Our work in this area built upon a legacy of leaders in fluid balance at the Center for Microvascular and Lymphatic Studies at UT, led by Glen Laine, Ph.D. (now head-emeritus of the DeBakey Institute at TAMU), and Bob Drake, Ph.D. (deceased) of the Drake-Laine equation describing the factors influencing edema resolution. Currently, our group uses cerebral edema, BBB permeability and MR indices of cerebral edema as early read-outs of the anti-inflammatory effects of cellular therapies for severe traumatic brain injury. We believe that this early effect and the down regulation of the edema induced amplification of the inflammatory response to injury is one of the principal (and overlooked) mechanisms of action of bone marrow derived cellular therapies. Our expertise in these areas all integrate into basic mechanisms of inflammation, edema and organ repair that provide a platform for training students and residents in these techniques.
Finally, we have developed mid-stage clinical protocols as well as clinical grade cell manufacturing under cGMP conditions (including novel bioreactor development) that serves as the ultimate endpoint for our program of discovery. Our laboratory goal is to develop and validate therapeutic strategies for difficult problems related to trauma, critical care, and neurological injury.
I have had student and resident trainees in my laboratory on a continuous basis for approximately 20 years, funded via various mechanisms: T32, F32, DRG Scholars, von Humboldt Foundation, DeBakey Institute, Brown Foundation, CeTIR, and Glassell Foundation Fellows.
McGovern Medical School Faculty
Education & Training
M.D. - The University of Texas Medical Branch - 1988
---