Frost named GSBS assistant dean of graduate education as of April 1
April 13, 2022
A message from GSBS Dean Mike Blackburn, PhD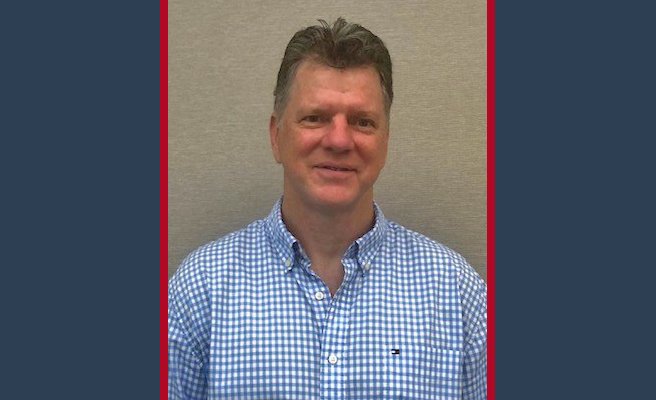 Dear GSBS community,
I'm proud to announce a new addition to the GSBS Dean Team – Assistant Dean of Graduate Education Jeffrey A. Frost, PhD.
Jeff joined the GSBS faculty in 2000 and is currently a professor in the Department of Integrative Biology and Pharmacology at McGovern Medical School at UTHealth Houston. At the Graduate School, he is affiliated with the Programs in Biochemistry and Cell Biology, and Genetics and Epigenetics.
As a past director of the former Cell and Regulatory Biology Graduate Program, former co-director for the Biochemistry & Cell Biology Graduate Program, and former GSBS Faculty president, Jeff has proven himself to be a leader.
In his new role, Jeff will serve as a co-director of the Predoctoral & Postdoctoral Training in Clinical & Translational Sciences at UTHealth and MD Anderson Cancer Center (CCTS- TL1). He will also help with multiple facets of graduate education at the GSBS. He will continue to work in his research lab, which focuses on cell signaling in breast and neuroendocrine tumors.
In 2020, he received of The University of Texas System Board of Regents' Outstanding Teaching Award (ROTA), one of the most competitive awards in the nation that recognizes teaching in higher education.
He has also served on numerous student advisory and examining committees, and taught in many GSBS courses, including Foundations of Biomedical Research. Jeff currently directs the GradSURP Summer Undergraduate Research Program, and co-directs the Molecular and Translational Medicine Scholarly Concentration at the McGovern Medical School.
Welcome to the team, Dr. Frost!
Sincerely,
Mike Blackburn, PhD
Dean,
MD Anderson Cancer Center UTHealth Graduate School of Biomedical Sciences