Graduate School welcomes Ayisha Hawkins to the genetic counseling program
June 14, 2022
Emily Rech/MD Anderson UTHealth Graduate School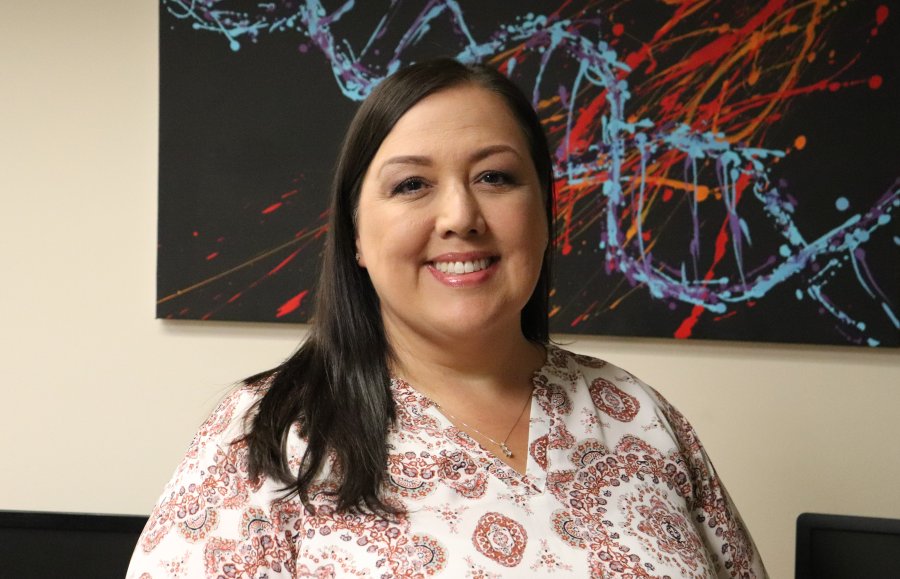 Ayisha Hawkins joined the genetic counseling program at The University of Texas MD Anderson Cancer Center UTHealth Graduate School of Biomedical Sciences as the senior coordinator this April.
In her new role, Hawkins will play an integral part in planning and facilitating various genetic counseling events such as student interviews, student orientation, and commencement. She will also aid the program in event planning for the Accreditation Council for Genetic Counseling (ACGC).
Hawkins comes to us with experience in both the healthcare and administrative fields. Before joining us at the GSBS, she held multiple administrative positions within the University of Texas Medical Branch (UTMB) since 2007.
Hawkins graduated from Brazosport College with an associate of science before earning her bachelor of applied technology-business management at Brazosport College as well.
When Hawkins is not at work, she enjoys going on weekend adventures with her daughter, especially when a veteran event is involved.
"As a veteran myself, I enjoy attending various events to support those currently serving, and those who have served."
Working with the graduate students to help them reach their goals is the most exciting aspect of the job for Hawkins. She hopes to use her organizational skills, interpersonal skills, and attention to detail to help their journeys at the GSBS go smoothly.