Graduate School welcomes Emily Rech to communication team
February 10, 2022
Emily Rech/ MD Anderson UTHealth Graduate School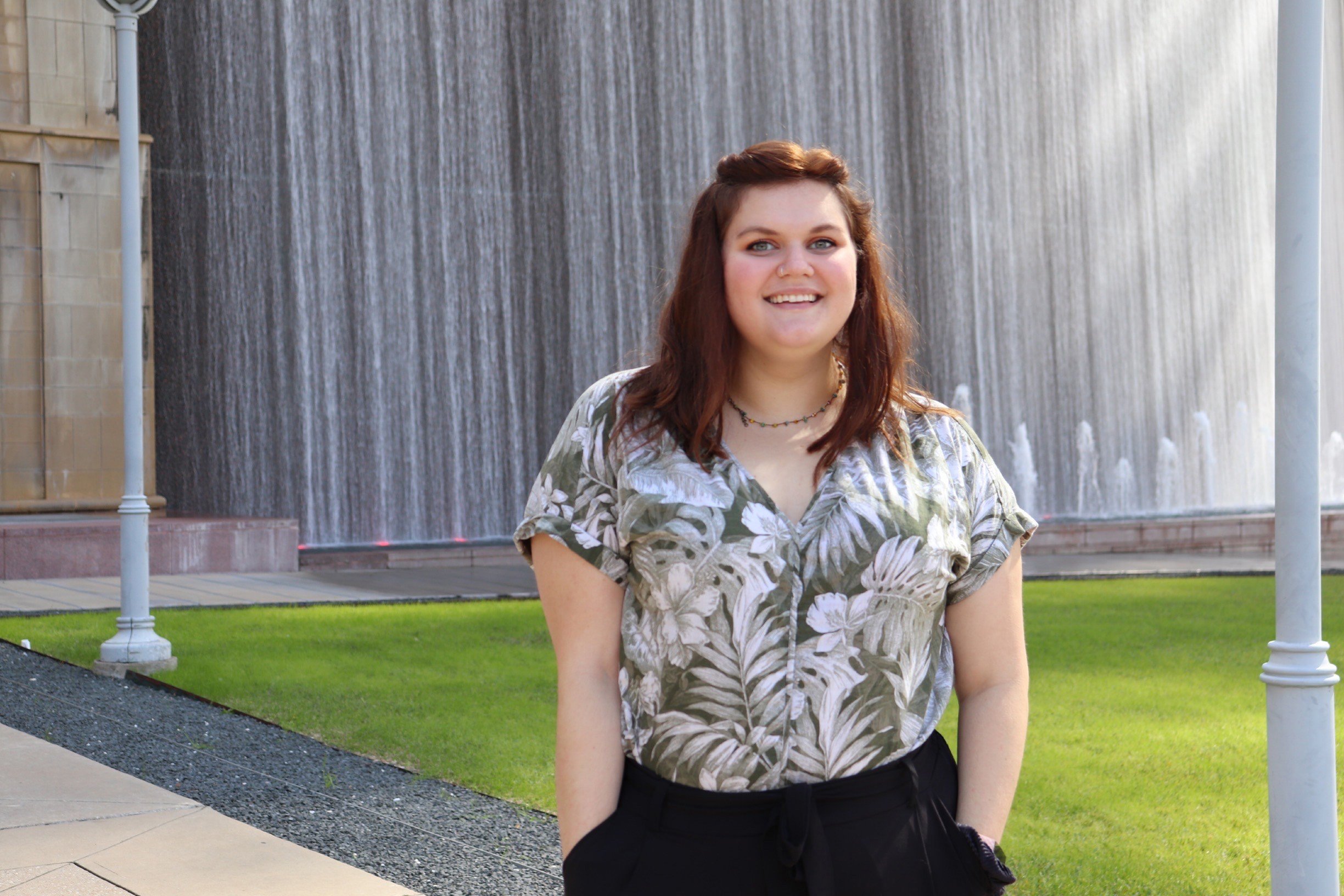 Emily Rech joined the Office of Communications and Public Affairs at The University of Texas MD Anderson Cancer Center UTHealth Graduate School of Biomedical Sciences as a communication assistant this month.
In her new role, Rech will take on social media management for all GSBS platforms—Instagram, Facebook, Twitter, and YouTube, and other duties as assigned. She will also work closely with Tracey Barnett, the communications manager, to design and edit GSBS material.
"I'm most excited about the opportunity to connect with the exceptional students and faculty at the GSBS—both past, present, and future—and share their accolades and accomplishments with the world," said Rech. "Watching students in the process of realizing their passions is the most rewarding experience."
Rech graduated from Trinity University with a BA in communication and minors in English and film studies in 2020. She commonly occupies her free time with Studio Ghibli films and Chuck Palahniuk novels.
Preceding her time at the GSBS, Rech held multiple communication roles for companies in the pet wellness industry as well as the consulting services industry. During her time at university, she lived in London for an internship at Transparent TV, a production company in charge of creating content for BBC3.
As the communication assistant at the GSBS, Rech will write content and compose photography to reflect the work of our campus community.