Graduate School welcomes Stacey Mueller-Ortiz to the MD-PhD program
June 06, 2022
Emily Rech/MD Anderson UTHealth Graduate School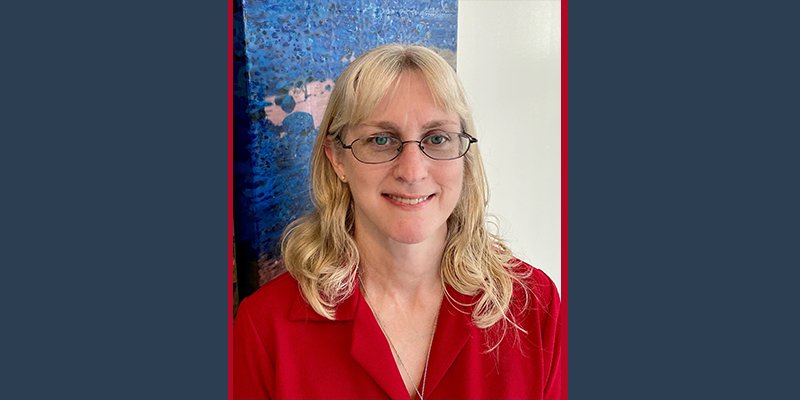 Stacey Mueller-Ortiz, PhD, joined The University of Texas MD Anderson Cancer Center UTHealth Graduate School of Biomedical Sciences as a program manager for the MD/PhD program this April. Mueller-Ortiz is a familiar face around the Texas Medical Center, having worked with the UTHealth Houston Institute of Molecular Medicine (IMM) starting as a postdoctoral fellow and advancing to a senior research scientist before joining the Graduate School. Even better, she is an alum of the GSBS, having earned a PhD in molecular pathology in 2001.
In her current role, Mueller-Ortiz will be managing the day-to-day operations of the MD/PhD program. This will include working closely with current students and prospective applicants to help determine the best paths for their academic successes. Her organization skills and ability to learn quickly have helped her adapt to her new role, and she is excited to help students with their journeys in higher education.
"I graduated from the GSBS about twenty years ago, so it's been very exciting to come back and see all of the changes," said Mueller-Ortiz. "Everyone that I've met and worked with so far at the GSBS has been amazing and so helpful and friendly. Elisabet Lau, the senior administrative manager at the GSBS, has become my new best friend—she's been so great and so helpful, either helping me directly or sending me to the proper person for the issue at hand. Cheryl 'Spitz' Spitzenberger was at the GSBS when I was a student, so it's been great reconnecting with her and having her help and support as well."
Along with her managerial role, Mueller-Ortiz will also be in charge of organizing events and retreats, renewing grants, and coordinating student interviews.
When she is not in the office, Mueller-Ortiz enjoys being with her family and going to her kids' school and sports events. She is also fond of staying active in her daily life. "I like to go on long walks in my neighborhood with one or two of my dogs in tow."
Please join the GSBS administration in welcoming Stacey Mueller-Ortiz to the team.