GSBS Alum Krithi Rao Bindal, PhD, selected top leader of influence in the life sciences
September 13, 2022
Emily Rech/MD Anderson UTHealth Houston Graduate School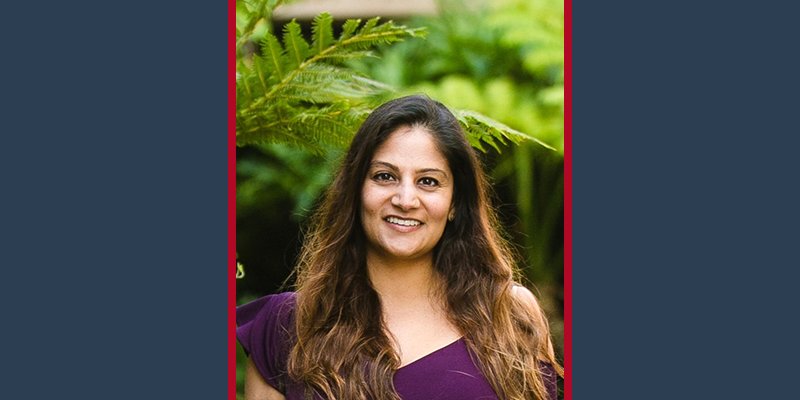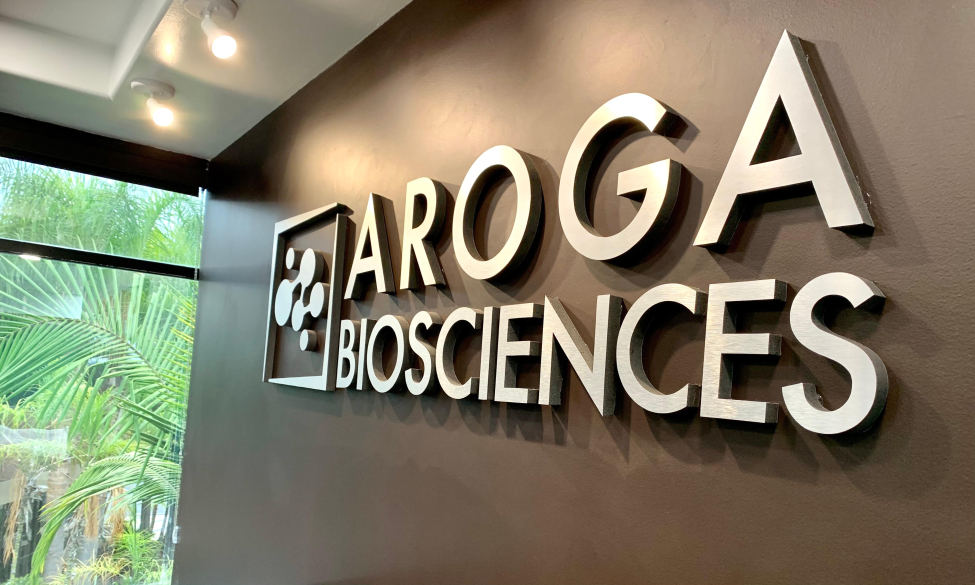 Krithi Rao Bindal, PhD, graduated from the Cancer Biology program at the MD Anderson UTHealth Houston Graduate School in 2012. After achieving this milestone, Bindal paved her own path through life science internships and multiple roles of increased responsibility in the regulatory departments of biotech and pharmaceutical companies before founding her own business in the life science field. Her hard work has earned her a spot in the 2022 San Diego Business Journal's Leaders of Influence in Life Science Top 50 Honorees.
Bindal started Aroga Biosciences, Inc. with the idea that the development of novel therapeutics for ailing patients should be handled with the utmost technical quality, adherence to regulatory standards, and passion possible. She formed a team of highly trained scientists to partner with life science companies in pursuit of providing accurate scientific data to drug development regulators. "Being part of the process of developing treatments from the very beginning of a program to eventual approval is one of the most rewarding experiences," says Bindal.
Bindal received her PhD from the Graduate School, but her journey to this accomplishment started well before she stepped foot on campus. "I'm a third generation PhD scientist (following my father and maternal grandfather), so I was raised to question everything. Questions of how and why were ingrained in everything we did." Bindal joined the GSBS because of its reputation for having a faculty that represents the greatest leaders in cancer care and research worldwide. She soon found that the GSBS excelled in educating students, from the teaching of basics in classes to the level of hands-on education provided by mentors. Bindal credits her mentor and former PI, Eugenie Kleinerman, MD, with having a massive impact on her career. "She always had faith in me during challenging times and pushed me to be my best self." Dr. Kleinerman's mentorship did not stop at the GSBS—she continues to support Bindal throughout her career and personal life.
During her time at the GSBS, Bindal's maternal grandfather was diagnosed with late-stage head and neck cancer, and unfortunately passed before she earned her PhD. "I think my grandfather's passing fueled my mission even more to apply what I learned into developing treatment options for patients and families in need."
Bindal's mission to contribute to the progress of revolutionary therapeutics that help ailing patients has been a driving force in her personal and professional aspirations. When reflecting on the honor she recently received from the San Diego Business Journal, she emphasizes that she is "just thrilled and fortunate to contribute to science at a time of so much growth, both in San Diego and globally. At the end of the day, it is improving the lives of patients in need that we work for."
Her advice to current graduate students is short and sweet: Comfort is the enemy of progress. Don't be afraid to push yourself out to your limits in order to do more for the greater good.
When she is not working at Aroga Biosciences, she enjoys being the mother to an energetic and spunky eight-year-old daughter. "It's true what they say about being a parent. It is the most challenging and most rewarding experience. Mothering is the hardest thing I have ever had to do, and I wouldn't have it any other way."