GSBS alumna Dorrie Lamb, PhD, named faculty affairs associate dean at Weill Cornell
March 14, 2022
Tracey Barnett/ MD Anderson UTHealth Graduate School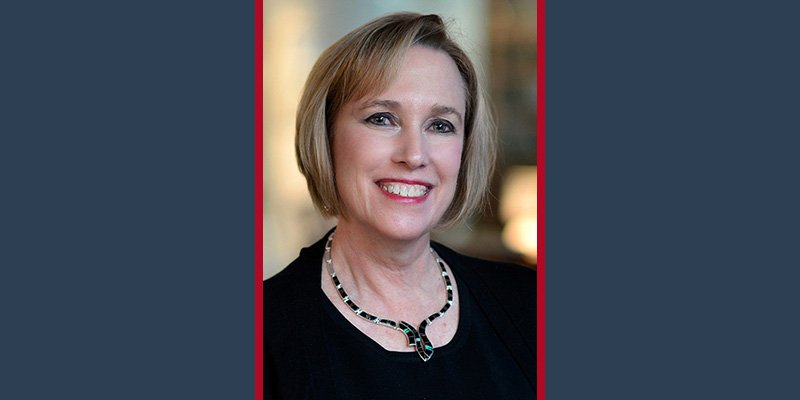 In January, MD Anderson UTHealth Graduate School alumna Dolores J. (Dorrie) Lamb, PhD, was named associate dean for faculty affairs at Weill Cornell Medicine Urology.
Lamb joined Weill Cornell in 2018 as the vice chair for research in the Department of Urology; director of the Center for Reproductive Genomics; and hold the Robert S. Dow Professor of Urology. Her research focuses on the fields of urology, male infertility, steroid hormone action, prostate cancer and genitourinary birth defects.
Lamb received her PhD from the Graduate School in 1980. Her advisor was Barbara Sanborn, PhD. After graduation, Lamb was an NIH postdoctoral fellow in Reproductive Biology at The University of Texas Medical School at Houston, and an NIH-NRSA postdoctoral fellow in the Department of Cell Biology at Baylor. She was also is the director of the Center for Reproductive Medicine; The Lester and Sue Smith Chair in Urologic Research; the vice chair for research (Scott Department of Urology) and a professor in the Departments of Urology and Molecular and Cellular Biology at Baylor College of Medicine.
Over her career, Lamb has received numerous awards including the Star Award from the American Society for Reproductive Medicine (2021); the Outstanding Mentor Award from the Endocrine Society, as part of the Society's Laureate Awards (2019); GSBS Distinguished Alumnus (2014); the Distinguished Reproductive Urology Award for significant contributions in the field of reproductive urology from Society for the Study of Male Reproduction (2013); the Faculty Educator Award from Baylor in recognition of the more than 88 fellows trained in andrology research, eight of whom have already reached the rank of Department Chair of Urology (2010); and the first Distinguished Researcher Award from the American Society of Reproductive Medicine (2005).
Other recognitions include being named the Ramon Gutierras Lecturer for her lifetime contributions to the field of Urology and a distinguished andrologist by the American Society of Andrology.
Lamb has served on several boards including the Editorial Boards of Fertility and Sterility, Journal of Urology: Investigative Urology, Biology of Reproduction, and the Journal of Andrology, Human Reproduction (Associate Editor). Currently she is a member of the Editorial Boards of the Urology, Steroids, Andrology, Fertility and Sterility (Associate Editor), and the Asian Journal of Andrology.
She has served as the past-president of the Society for Male Reproduction and Urology of the American Society for Reproductive Medicine; the ASRM Board of Directors (the first Ph.D. in the history of the society to be elected to the presidential chain); and the Society for Basic Urologic Research. Other leadership roles include secretary/past-president for the American Society of Andrology and secretary of Society of Women in Urology.