GSBS alumnus Patrick Gibney, PhD, provides top tips for a successful PhD candidacy
July 07, 2022
CAROLYN AGURCIA-PARKER, DRPH, MD ANDERSON UTHEALTH HOUSTON GRADUATE SCHOOL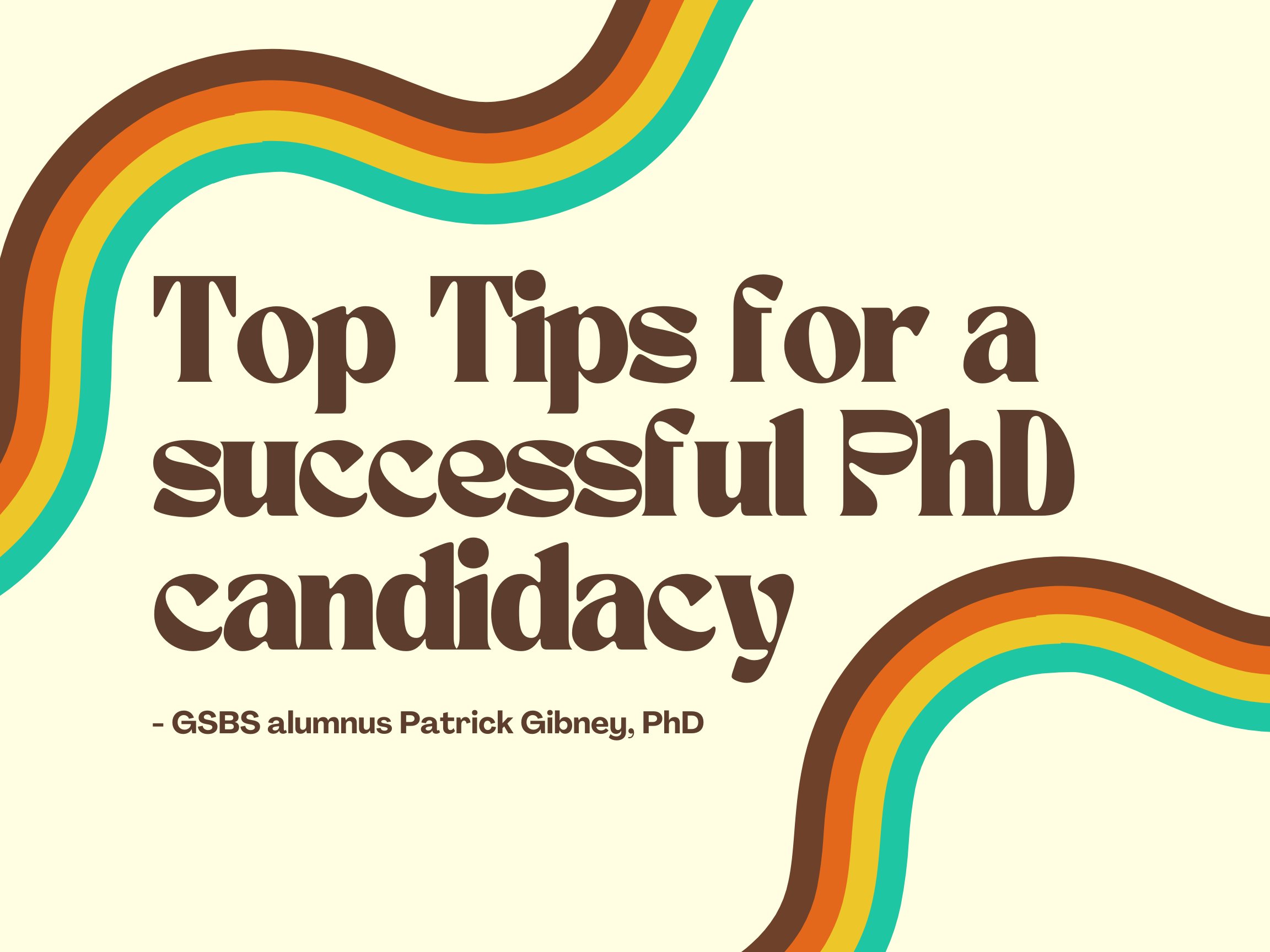 Patrick Gibney, PhD, graduated from The University of Texas MD Anderson Cancer Center UTHealth Graduate School of Biomedical Sciences in 2009 with a degree in Microbiology and Molecular Genetics (known now as the MID program). Gibney is now an assistant professor in the food science department at Cornell University. Along with teaching classes on wine microbiology, Gibney runs his own lab, investigating how metabolic pathways are integrated into stress signaling/response.
With his experience both as a graduate student at the GSBS and as a mentor to current graduate students at Cornell University, Gibney is uniquely positioned to offer sound advice and counsel to those presently in the midst of PhD candidacy. Take a look at the tips Gibney has for a successful lab experience.
I have a list of advice that I provide all my students when they join the lab. The list was originally from another faculty member, and I continually modify and/or add to it. I am reproducing that list below in the event that somebody finds one or more items useful:
Ask questions.
Have fun doing your research and help make the lab an enjoyable place for others.
Seek help when you need it.
Care about your research and education.
Work hard.
Go to the next level to understand the details of how things work (reagents, protocols, etc.).
Familiarize yourself with the research that other people in your lab and department are doing.
Immerse yourself in the lab - unexpected learning opportunities can occur if you stay there between time-points.
Prepare an organizational document on your research project updates at least every year. Describe what you've done/learned and what is next – this can help you think about your current results and next steps, and also if you go on holiday, it is very helpful to bring you back up to speed when you return.
After every experiment, prepare a figure to illustrate the result. This can be useful for when you put together presentations, summaries in your lab notebook, and taking time to think about what your data is suggesting.
Develop your abilities to think independently and creatively, to design and plan experiments well, and to interpret results critically.
Work on improving organizational skills and attention to detail.
Stay focused when you are actively working in the lab – be extremely careful and deliberate with your actions as many experiments don't work due to simple, preventable errors in pipetting, labeling, etc.
Avoid comparing your graduate school progress to other people; it is not productive and can be a slippery slope that leads to discontent.
Engage one or more additional mentors according to your needs and interests.
Be responsible and considerate in the lab (e.g. keep databases up to date and well annotated, keep common areas organized and clean, reorder before things run out, report equipment problems quickly, etc.). Good lab citizenship benefits everyone.
Take advantage of opportunities to mentor undergraduates and beginning graduate students.
Spend time every semester thinking about and preparing for the next step in your career.
Take advantage of available professional development opportunities, including leadership training, teaching workshops, statistics/computational workshops, etc.
Go to Valhalla on Thursdays after seminar (this is good advice for GSBS grad students particularly)!