GSBS student Kareem Wahid receives NIH F31 fellowship
December 17, 2021
Tracey Barnett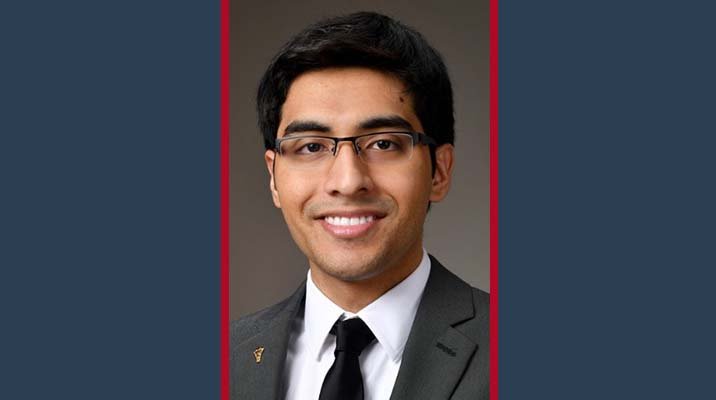 MD Anderson UTHealth Graduate School student Kareem Wahid received an NIH Ruth L. Kirschstein National Research Service Award Individual Predoctoral Fellowship to Promote Diversity in Health-Related Research (F-31) for his project titled, "Multiparametric Magnetic Resonance Imaging Artificial Intelligence Pipeline for Oropharyngeal Cancer Radiotherapy Treatment Guidance."
Wahid is affiliated with the MD/PhD and Quantitative Sciences Program and his advisor C. David Fuller, MD, PhD.
"I feel really fortunate and blessed to have received this award," said Wahid. "I appreciate the NIH and members of the scientific community seeing merit in my ideas. Very much looking forward to continuing working on great science under an excellent mentorship team."
Wahid use the fellowship to further explore scientific projects that have the potential to improve patient care and multidisciplinary collaborative research opportunities.
"I absolutely could not have achieved this accomplishment without the awesome support of the MD/PhD Program, the GSBS QS Program, my research lab colleagues, my PI, and my mentoring team.