In memoriam: professor emerita Dah Hsi "Daisy" Ho, PhD
February 01, 2021
MD Anderson Internal Communications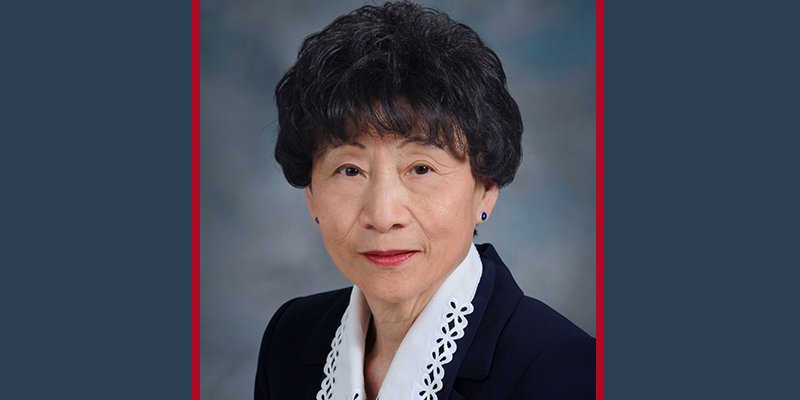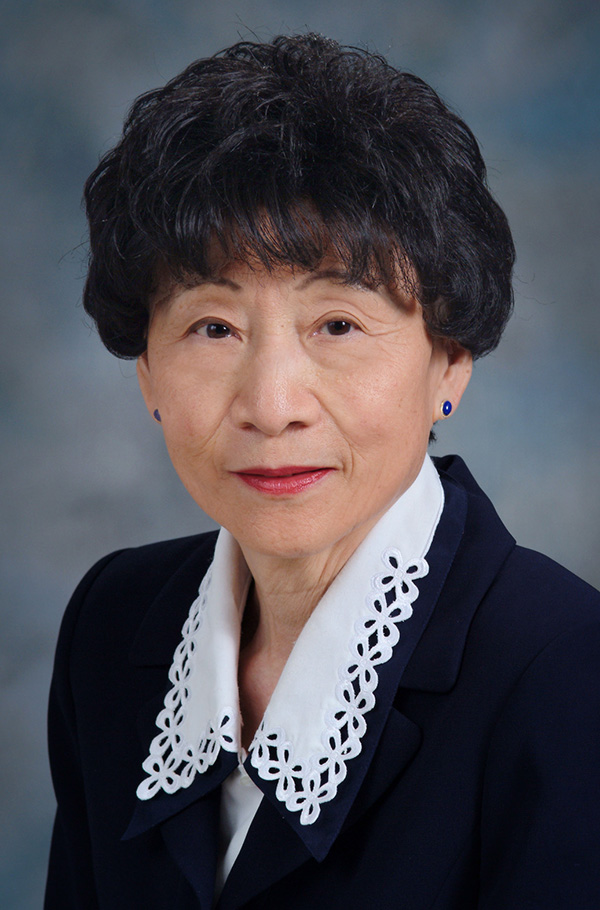 Dah Hsi "Daisy" Ho, PhD, professor emerita in the Department of Experimental Therapeutics at MD Anderson, died Jan. 8. She was known as a pioneer in preclinical and clinical pharmacology of antitumor and antibacterial agents, and as a kind and compassionate colleague dedicated to scientific research.
Ho joined MD Anderson as an assistant biochemist in the newly-formed department of Developmental Therapeutics in 1965, and she spent her entire professional and academic career here. She joined the faculty as an assistant professor of Pharmacology in 1969 and rose to associate professor in 1972 and professor in 1981. She became a Graduate School faculty member in 1970. Upon retirement from the cancer center, she was granted professor emerita status in 2001.
"Professionally, Daisy was a quintessential pharmacologist who was engrossed with clinical and optimal use of therapeutics for cancer patients," says Varsha Gandhi, PhD, GSBS faculty member, and chair ad interim, Experimental Therapeutics. "Personally, she was the embodiment of compassion and kindness, and our department was so lucky to have her with us for more than five decades."
Colleagues recall her quick wit and her kindness towards all her colleagues, especially to those just joining the department.
"Even though she was clearly senior to me when I joined the institution, she treated me very clearly as a colleague and friend," recalls Robert Benjamin, MD, GSBS faculty member, and clinical professor, Sarcoma Medical Oncology at MD Anderson. "I'll always remember the kind gesture she made to bring some food to my home after I had surgery – I didn't even know she'd known I was in the hospital."
"She was just the nicest person you'd care to meet," adds William Plunkett, PhD, GSBS faculty member and professor, Experimental Therapeutics. "She was so welcoming and supportive to me as I joined fresh from my postdoc and to everyone in the department."
Those who worked with Ho say they are lucky to have known and worked with her for such a long time. "I was fortunate to have her as an esteemed colleague since 1972, and I found her to be highly inquisitive and always supportive of others," says Walter Hittelman, Ph.D., professor, Experimental Therapeutics.
Over the course of her long career, Ho collaborated with numerous clinicians to advance treatments and create solutions to improve the efficacy of cancer care and quality of life for patients. Her research helped numerous drug companies to develop several compounds for safe and effective use in humans, including a form of L-asparaginase that reduced the risk of anaphylaxis as a side effect when treating acute lymphoblastic leukemia in children; the development of a portable infusion pump which serves as the basis for many portable infusion pumps that are in common use worldwide to provide infusions on an outpatient basis; and she helped determine safe and effective dosing schedules for tamoxifen and cytarabine, many of which are now standard of care.
Ho's collaborative nature and dedication to ensuring her work helped meet a need in our patients set her research apart from others, notes Plunkett.
"Today, it goes without saying that translational research is important and something to strive for, but Daisy was working this way in the late 1960's. She was one of the very first to make these strong collaborations between the clinic and the lab, and now it's what we're known for."