PhD student Kyla Gibney receives NIH F31 fellowship award for research on food temptation
June 28, 2022
Emily Rech/MD Anderson UTHealth Graduate School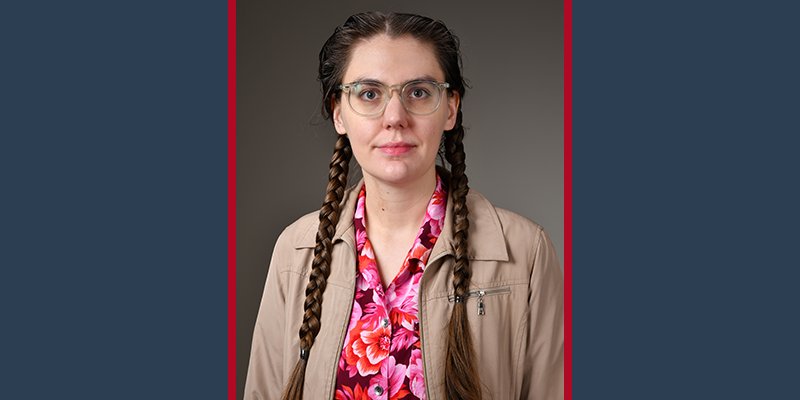 Kyla Gibney, a PhD student in the neuroscience program at MD Anderson Cancer Center UTHealth Houston Graduate School of Biomedical Sciences, has been awarded an NIH F31 fellowship for her research in food temptation in the drug and addiction abuse field of study.
More specifically, Gibney's project focuses on how emotional and cognitive mechanisms of the brain regulate eating behavior. She and her peers recorded electroencephalograms (EEGs) from human research participants while subjects looked at various pictures and made food-related decisions. In this experiment, the participant was shown a series of emotional, neutral, and food-related images. After various food images were viewed by the participant, a piece of candy was dispensed, which the subject could choose to eat or discard.
"I observed the brain activity associated with emotional responses to the images, as well as the brain activity during the decision-making process in response to the candies," said Gibney. "The questions I am hoping to gain insight into are how does the brain respond emotionally to the pictures, and how does the brain respond cognitively when the participant is deciding whether or not to eat the candies dispensed during the experiment."
The NIH F31 fellowship, in addition to supporting Gibney through the remainder of her PhD candidacy, will also allow her to receive exceptional training and experience in the neuroscience field. "I've presented at quite a few conferences and symposia so far, and I even gave an invited talk at my alma mater, Oberlin College, recently."
When submitting fellowship applications, Gibney stresses that students should not become discouraged if they are asked to resubmit. "Almost everyone I know has had to resubmit at least once. That first submission is really just to hear how your fellowship application reads to the study section—a group of scientists at the NIH who get together to review submitted grant applications. If you take the study section's feedback into account during your resubmission, you have a better shot at getting funded."
Gibney would like to thank her lab as well as her advisor, Francesco Versace, PhD, for his support and encouragement. She also greatly appreciates the help of her advisory committee, the Office of Sponsored Programs at MD Anderson Cancer Center, and the NIH Fellowship Development class taught by Kelly Moore, PhD.