Q&A with GSBS MID Alumnus Lance Shaner, PhD
April 13, 2022
CAROLYN AGURCIA-PARKER, DRPH, MD ANDERSON UTHEALTH GRADUATE SCHOOL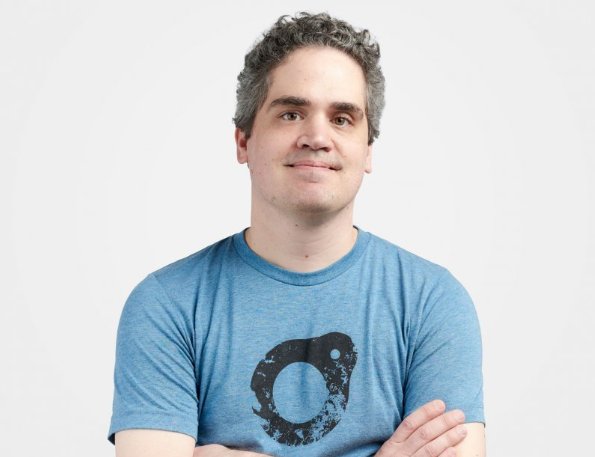 What ignited your passion for science?
"I can remember back when I was a kid that I've always been interested in knowing 'how things work.' My parents will vouch for this but I was one of those kids that constantly asks questions (one of my daughters is the same way -- future scientist perhaps?). When I went to college, I started down a track of "pre-med" but quickly realized basic science was more interesting to me -- in other words, figuring out how things work."
Why did you choose the Graduate School for your research education?
"When I was a microbiology undergrad at the University of Illinois, I would hang out with the graduate students when they took invited speakers for bread, beer, and cheese after their seminars. One of those invited speakers was Theresa (Terri) Koehler, PhD. Over beer and cheese, Terri told me about the GSBS program and it happened to be when I was applying to graduate schools. I was fascinated by Terri's work; I looked more closely at the program as a whole and decided to apply. My visit was fantastic and I really enjoyed interacting with all the staff and students. Of all the visits I did, I felt most at home in Houston."
How did you choose your advisor?
"I was fairly set on joining Terri's lab but several of my first year classmates signed up to do their first rotations in her lab, so I decided to do a later rotation with her. During undergrad, I had joined a home brew club and learned to make beer, so I figured that I could get some more hands-on experience with yeast to help with my hobby. So instead of starting with Anthrax, I did my first rotation in the lab of Kevin Morano, PhD, to study the heat shock response in S. cerevisiae. I got along really well with Kevin and was a fast convert to the advantages of working with yeast as a model system. S. cerevisiae is extremely genetically malleable and there were so many tools available that were not available to other microbes. It really meant you could address important questions relatively quickly. So long story short, I got along with Kevin and really liked working with yeast."
How did you incorporate your GSBS education into your current position?
"I am the co-owner of Omega Yeast Labs in Chicago. Our company produces liquid yeast cultures for craft breweries around the world. In other words, we provide a vital ingredient to the beer industry.
"We have an active R&D program helmed by another yeast PhD where we create new strains by hybridization and by targeted genetic changes using CRISPR. We also do straight research products to help answer problems relevant to the brewing industry.
"For example, hazy IPA is easily the most popular style of beer in craft at the moment. Certain yeast strains create a much more stable and consistent haze than other strains. The genetic basis of the difference between strains is unknown. So, we are combining bioinformatic and classic genetics approaches to identify the genetic basis of haze. Ultimately, our goal is to provide brewers with the best information to consistently achieve the results they are going for."
What was your path towards your current position?
"After graduate school, I went to law school at the University of Houston. After graduating law school, I moved to Chicago and became a patent attorney in the Biotechnology group at Marshall Gerstein & Borun LLP. I did that for four years before I started Omega Yeast Labs in 2013 with a coworker."
What has been your biggest success?
"Growing the company from the point where it was just my business partner and myself in a 1,300 square foot room to the present day where we have more than 40 employees and a brand new 14,000 square foot production facility."
What has been your biggest failure and how did you overcome it?
"When we were on the verge of outgrowing our first space, we signed a lease in a larger nearby building and ended up having a dispute with the landlord that caused us to have to walk away from the lease having just spent a considerable amount of money on rehabbing the space. It ended up being a blessing in disguise because the space wasn't going to be big enough for the pace of our growth, and it forced us to look for a better solution. There happened to be another building in the neighborhood for sale that we were able to purchase. The lesson we learned here that we still apply whenever we can is to be as self-reliant as we can. For example, buying property (if you're able) is better than renting because you answer to yourself and not the whims of a landlord. Similarly, figuring out how to produce something yourself instead of relying on a co-manufacturer is the best solution in our minds. We'd rather hold ourselves accountable than be reliant on others."
What advice would you give graduate students now?
"Keep your eyes open for opportunities. Be ready to change paths if an opportunity presents itself and you think it might make you happy. The idea to start Omega Yeast Labs came about while talking to a fellow lawyer that was starting a craft brewery. It seemed like there was a niche to be filled in our area, and we were right!"
What's something you like to do when you are not working?
"I love playing music with my family. My 10-year-old and 7-year-old daughters are learning guitar and drums, respectively, at School of Rock. My wife is also a classically trained musician, so together, we play rock music as a family band. When I can get us all in one room to play music, it brings me a lot of joy."