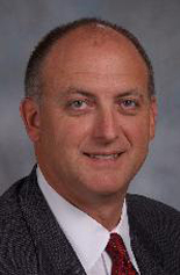 The University of Texas MD Anderson Cancer Center
Department of Imaging Physics
My two primary areas of interest are magnetic resonance imaging guided interventions and therapy, and small animal imaging. A major program in MR image guided therapy has been established with a focus on using MR temperature imaging to guide thermally ablative therapy or as feedback for models to predict biological response (i.e., heat-shock protein expression). I also direct the Small Animal Imaging Facility at M. D. Anderson where the full spectrum of imaging modalities (MR, CT, nuclear, optical, ultrasound) are used in the study of cancer.
A tutorial in this area may provide the student experience in the areas of magnetic resonance imaging and image guided therapy.
Education & Training
Ph.D. - MD Anderson UTHealth Graduate School - 1989
Programs
---
Faculty Development
---
---